New scientific publication on alignment strategies in total knee arthroplasty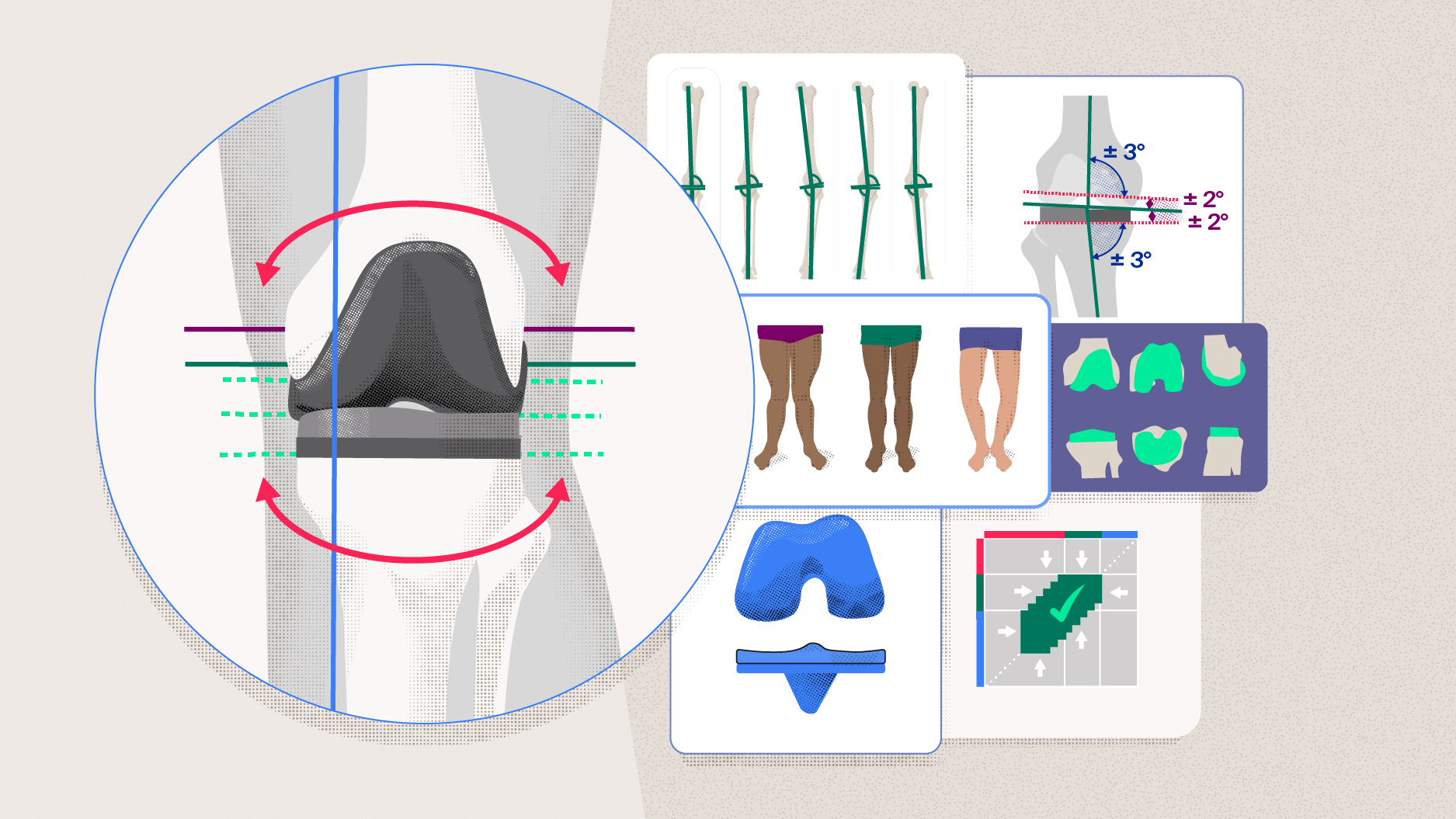 Robotic-assisted systems and the use of custom implants are game-changers in knee replacement surgery. Expert surgeons address the underlying techniques in a three-part article series.
The types of alignments for total knee arthroplasty (TKA) have evolved over the last few decades but has left arthroplasty surgeons debating what alignment strategy is the best to follow.
In a newly published article series, three experts have gathered their knowledge to provide an overview of the current trends of alignment strategies.
In part 1, Charles Rivière explains the evolution of different alignment philosophies as well as their promises and limitations.
In part 2, Sébastien Lustig introduces how robotic-assisted total knee arthroplasty has made its way into the operating room.
In part 3, Michel Bonnin presents on custom alignment, where implants and cutting guides are personalized to each patient.
With these new technologies, TKA surgery is in a period of transition. The short- and mid-term clinical outcomes are very promising. More robust and long-term studies are required to understand which strategies for alignment work best.
---
Browse the library for other clinical topics.