TKR in the Asian knee: a demanding procedure
The lifestyles and religious practices of Asian cultures place special demands on the knee joints of people in this region. We examine specific considerations surgeons should employ when performing TKR on Asian knees.
Myung Chul Lee, a surgeon and professor based out of the Seoul National University Hospital, South Korea, took time to speak with AO Recon about his approach to TKR in the Asian knee, educational needs of surgeons in Asia, as well as where he would like to see future research focused. (Read interview with Myung Chul Lee)
TKR surgery can alleviate knee joint pain due to trauma and/or osteoarthritis and bring better quality of life to patients. If successful, it can improve biomechanics of the joint, realign soft tissues and mitigate structural and functional deficits [1].
It is currently the most common orthopedic procedure performed in the US [2], and its use doubled in this country between 1999 and 2008 [3]. According to Indian arthroscopic surgeon Bharat Mody, the rate of growth in TKRs in India is close to 30 percent per year, with predictions of more than 350,000 being performed annually by the end of 2020 [4].
Part 1 and 2 in this series of articles on TKR in the Asian knee looked at cultural and anatomical factors that contribute to the comparatively higher incidence of arthritic knees in the Asian population. Here we will examine some of the surgical implications, operative challenges, and device deficiencies that are applicable to Asian TKR patients.
A personal choice
From a surgeon's perspective the decision to proceed with TKR surgery may seem like a straightforward choice for candidate patients suffering from knee pain. However, not everyone chooses to have surgery at the same functional status, or elects to have surgery at all [5].
Elderly Asian patients in some countries are more likely to seek surgical intervention in a more physically compromised state than Caucasians. When looking at preoperative TKR function of both Caucasian and Chinese patients in the same community, UK researchers discovered that mean Preoperative Knee Society Clinical Rating System scores were much lower for Asian patients than for Caucasians, 32.5 and 45.0 respectively. The authors hypothesized that cultural beliefs and social support may explain this [6].
However, this doesn't necessarily mean that postoperative functional potential is going to be lower for those who undergo surgery when they have a lower ROM. A group of Singaporean doctors looked at 302 Asian TKR patients, assessing ROM both pre-and postoperatively. Those with a preoperative ROM of <110 degrees had poorer postoperative ROM than the group with ROM ≥ 110 degrees at the 6 and 24 month follow-ups. However, the lower functioning group showed a gain in ROM, while those with ROM ≥ 110 degrees lost range of motion after the procedure [7].
When faced with making a decision for or against TKR surgery, patients of different ethnicities and genders evaluate the decision using different criteria and elect for surgical intervention at varied stages of disability [8, 9, 10]. Asian patients generally desire to be able to participate in culturally relevant religious and lifestyle activities.
Read the full article with your AO login
Patient expectations
Implant design
Impact of morphologic differences
Interview with Myung Chul Lee

Incidence of osteoarthritis
Device issues
Patient satisfaction
Patella considerations
Femur considerations
Tibia considerations
Surgical creativity
Scientific research
Sufficient education?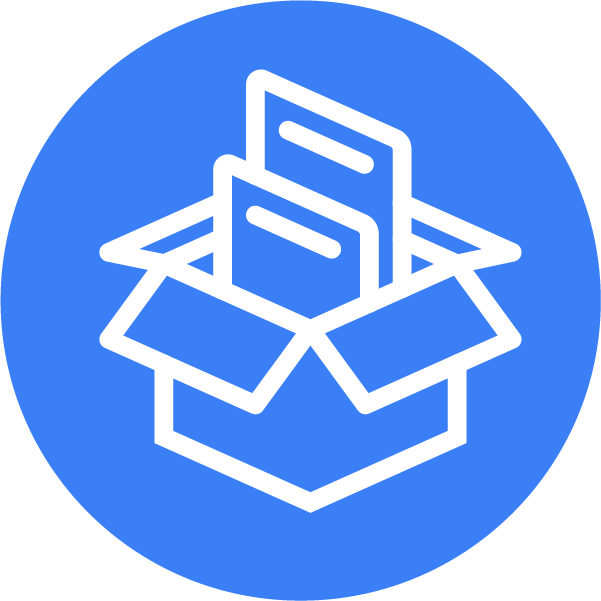 Additional AO resources
Access videos, tools, and other assets to learn more about this topic.
Contributing experts
This series of articles was created with the support of the following specialists (in alphabetical order):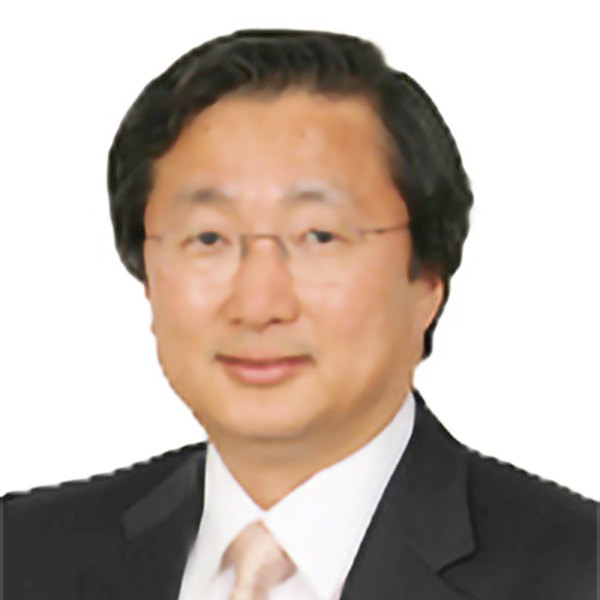 Myung-Chul Lee
Seoul National University Hospital
Seoul, South Korea
This issue was created by Word+Vision Media Productions, Switzerland
References
http://www.brighamandwomens.org/patients_visitors/pcs/rehabilitationservices/
physical%20therapy%20standards%20of%20care%20and%20protocols/
knee-%20total%20knee%20arthroplasty.pdf
Nizar MN, Barrett J, Katz J, et al (2005) Epidemiology of total knee replacement in the United States Medicare population. JBJS. 87(6): 1222–1228.
Losina E, Thornhill TS, Rome BN, et al (2012) The Dramatic Increase in Total Knee Replacement Utilization Rates in the United States Cannot Be Fully Explained by Growth in Population Size and the Obesity Epidemic. J Bone Joint Surg Am. Feb 1; 94(3): 201–207.
Mody, BS (2010) The definition of a successful total knee replacement differs for Asian and European patients. Orthopaedics Today Europe. Vol. 13 Issue 4, p4.
Noble PC1, Gordon MJ, Weiss JM, et al (2005) Does total knee replacement restore normal knee function? Clin Orthop Relat Res. Feb;(431):157–165.
Joshy S, Datta A, Perera A, et al (2006) Ethnic differences in preoperative function of patients undergoing total knee arthroplasty. Int Orthop. Oct;30(5):426–428. Epub 2006 Apr 19.
Bin Abd Razak HR, Han XA, Chong HC, et al (2014) Total knee arthroplasty in Asian subjects: preoperative range of motion determines postoperative range of motion? Orthop Surg. Feb;6(1):33–37. doi: 10.1111/os.12088.
Al-Taiar A, Al-Sabah R, Elsalawy E, et al (2013) Attitudes to knee osteoarthritis and total knee replacement in Arab women: a qualitative study. BMC Research Notes. 6:406. doi:10.1186/1756-0500-6-406.
Kroll TL, Richardson M, Sharf BF, et al (2007) "Keep on truckin'" or "It's got you in this little vacuum": race-based perceptions in decision-making for total knee arthroplasty. J Rheumatol. May;34(5):1069–1075. Epub 2007 Apr 1.
Katz JN, Lyons N, Wolff LS HL, et al (2011) Medical decision-making among Hispanics and non-Hispanic Whites with chronic back and knee pain: a qualitative study. BMC Musculoskelet Disord. Apr 21;12:78. doi: 10.1186/1471-2474-12-78.
Ritter MA, Lutgring JD, Davis KE, et al (2008) The effect of postoperative range of motion on functional activities after posterior cruciate-retaining total knee arthroplasty. J Bone Joint Surg Am. Apr;90(4):777-84. doi: 10.2106/JBJS.F.01022.
Hosseinzadeh HRS, Tarabichi S, Shahi AS, et al (2013) Special Considerations in Asian Knee Arthroplasty. Intech Creative Commons Licence.
Thambiah MD, Nathan S, Seow BZ, et al (2015) Patient satisfaction after total knee arthroplasty: an Asian perspective. Singapore Medical Journal. 56(5):259-263. doi:10.11622/smedj.2015074.
Ko Y1, Narayanasamy S, Wee H, et al (2011) Health-related quality of life after total knee replacement or unicompartmental knee arthroplasty in an urban asian population. Value Health. Mar-Apr;14(2):322-8. doi: 10.1016/j.jval.2010.08.005.
Mody, BS (2010) The definition of a successful total knee replacement differs for Asian and European patients. Orthopaedics Today Europe. Vol. 13 Issue 4, p4.
Fu H, Wang J, Zhang W, et al (2015) No clinical benefit of high-flex total knee arthroplasty. A meta-analysis of randomized controlled trials. J Arthroplasty. Apr;30(4):573-9. doi: 10.1016/j.arth.2014.10.032. Epub 2014 Nov 10.
Murphy M, Journeaux S, Russell T (2009) High-flexion total knee arthroplasty: a systematic review. Int Orthop. Aug; 33(4): 887–893. Published online 2009 Apr 8. doi: 10.1007/s00264-009-0774-5.
Hosaka K, Saito S, Ishii T, et al (2011) Asian-Specific total knee system: 5-14 year follow-up study. BMC Musculoskeletal Disorders. 12:251 doi:10.1186/1471-2474-12-251.
Hosseinzadeh HRS, Tarabichi S, Shahi AS, et al (2013) Special Considerations in Asian Knee Arthroplasty. Intech Creative Commons Licence.
Yue B, Varadarajan KM, Ai S, et al (2001) Differences of Knee Anthropometry Between Chinese and White Men and Women. J Arthroplasty. Vol. 26: No. 1.
Vaidya SV, Ranawat CS, Aroojis A, et al (2000) Anthropometric measurements to design total knee prostheses for the Indian population. J Arthroplasty. Jan;15(1):79-85.
Gella S, Sharma S, Singh A, et al (2009) Current Total Knee Replacement Systems Anatomically Convert Asian Knees to Caucasian Knees. J Bone Joint Surg Br. vol. 91-B no. SUPP III 422.
Kim TK, Chung BJ, Kang YG, et al (2009) Clinical implications of anthropometric patellar dimensions for TKA in Asians. Clin Orthop Relat Res. Apr;467(4):1007-14. doi: 10.1007/s11999-008-0557-0. Epub 2008 Oct 15.
Pilling RW, Moulder E, Allgar V, et al (2012) Patellar resurfacing in primary total knee replacement: a meta-analysis. J Bone Joint Surg Am. Dec 19;94(24):2270-8. doi: 10.2106/JBJS.K.01257.
Hosseinzadeh HRS, Tarabichi S, Shahi AS, et al (2013) Special Considerations in Asian Knee Arthroplasty. Intech Creative Commons Licence.
Baldwin JL, House CK (2005) Anatomic dimensions of the patella measured during total knee arthroplasty. J Arthroplasty. 20: 250–257.
Hosseinzadeh HRS, Tarabichi S, Shahi AS, et al (2013) Special Considerations in Asian Knee Arthroplasty. Intech Creative Commons Licence.
Hsu RW, Himeno S, Coventry MB, et al (1990) Normal axial alignment of the lower extremity and load-bearing distribution at the knee. Clin Orthop Relat Res. (255): 215-27.
Hosseinzadeh HRS, Tarabichi S, Shahi AS, et al (2013) Special Considerations in Asian Knee Arthroplasty. Intech Creative Commons Licence.
Maas A, Kim TK, Miehlke RK, et al (2014) Differences in Anatomy and Kinematics in Asian and Caucasian TKA Patients: Influence on Implant Positioning and Subsequent Loading Conditions in Mobile Bearing Knees. BioMed Research International. Volume 2014; Article ID 612838. http://dx.doi.org/10.1155/2014/612838