AO Recon Course—Comprehensive Shoulder Arthroplasty
A world-class curriculum course with anatomical specimen developed by renowned surgeons.
"The anatomical specimen lab was fantastic! Perfect exposure with time and anatomical structures. In the operating room I do not get to see this which helps me with decision making and improves dissection technique."
Participant AO Davos Courses 2022
Elevate your expertise in shoulder arthroplasty with our comprehensive course. Designed as the initial step on your lifelong learning journey, this program covers fundamental principles and current concepts in the treatment of patients requiring primary arthroplasty for various pathologies.

Engage in a highly interactive learning experience with short, evidence-based lectures that provide the key information. Benefit from case discussions in small groups to enhance decision-making skills. Hands-on practical exercises including dry lab, or anatomical specimen allow you to apply the principles directly. Get up close with international and local faculty, giving you the opportunity to ask questions and gain valuable insights from our esteemed experts.
Why you should choose this course
Top national, regional, and international faculty
For surgeons who already treat (shoulder arthroplasty)
Network with peers from all over the world
CME credits, you get a certificate of completion
World-class curriculum developed by renowned surgeons
Module 1—Primary glenohumeral arthritis
Module 2—Rotator cuff insufficiency
Module 3—Proximal humeral fractures

Module 1:

Clinical evaluation and imaging studies for decision making
Patient positioning and surgical approach
Subscapularis management and humeral and glenoid exposure
Prosthetic humeral head replacement in primary osteoarthritis
Prosthetic glenoid replacement in primary osteoarthritis

Module 2:

Basic principles of reverse shoulder arthroplasty
Cuff arthropathy, etiology, and treatment
Indications and contraindications for reverse shoulder arthroplasty

Module 3:

Surgical treatment of humeral head fractures—indications for arthroplasty
Hemiarthroplasty for proximal humeral fractures
Reverse shoulder arthroplasty for proximal humeral fractures

Primary glenohumeral arthritis
Rotator cuff insufficiency
Proximal humeral fractures

Anatomical Specimen Laboratory

Total shoulder arthroplasty without glenoid deformity
Primary reverse shoulder arthroplasty for degenerative conditions without glenoid deformity
Reverse shoulder arthroplasty with tuberosity fixation

Practical exercises (Dry Lab courses only)

Revision arthroplasty around the hip

Simple stem revision exercise and exercise with cemented prosthesis

Fracture fixation with implant retention

Internal fixation techniques (cables, cerclage and construct stability)
Internal fixation techniques (locking attachment plate, periprosthetic screws and construct stability
Interprosthetic fracture fixation
Course details may be subject to change. Please check your chosen date and location for the detailed program.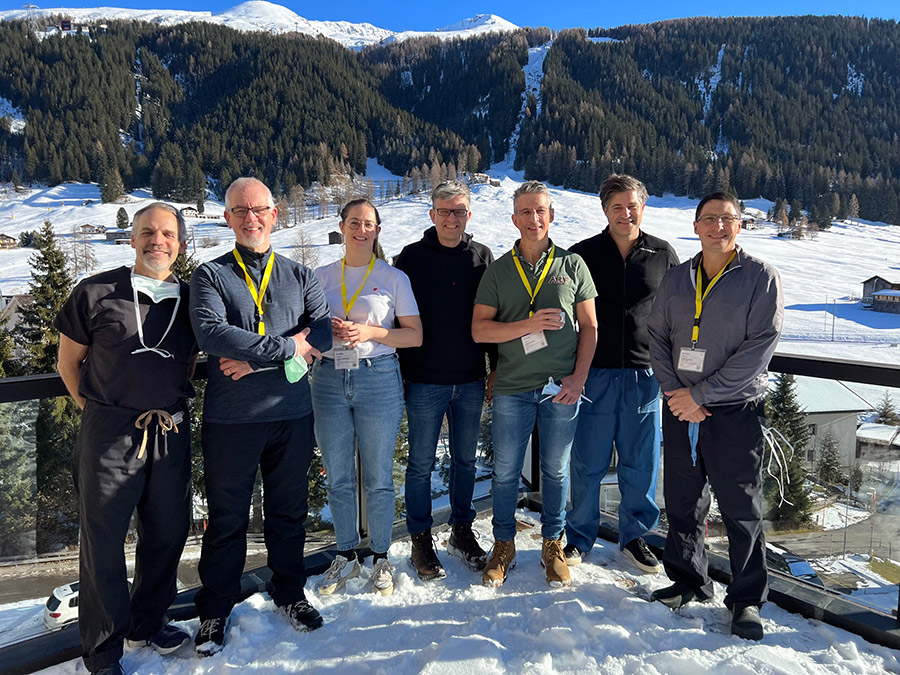 AO Recon Shoulder Arthroplasty Curriculum Task Force
Learn more about the AO Recon Shoulder Arthroplasty Curriculum Task Force members. Nominated by the Education Forum, these expert groups of arthroplasty surgeons develop the educational content for AO Recon's curriculum-based courses.