AO Annual Report 2020: AO Recon year in review
AO Recon reconfirmed its innovative orientation in 2020 with a deft pivot to digital learning, a spotlight on robotic surgery, and live, fully online demonstrations on prepared anatomical specimens.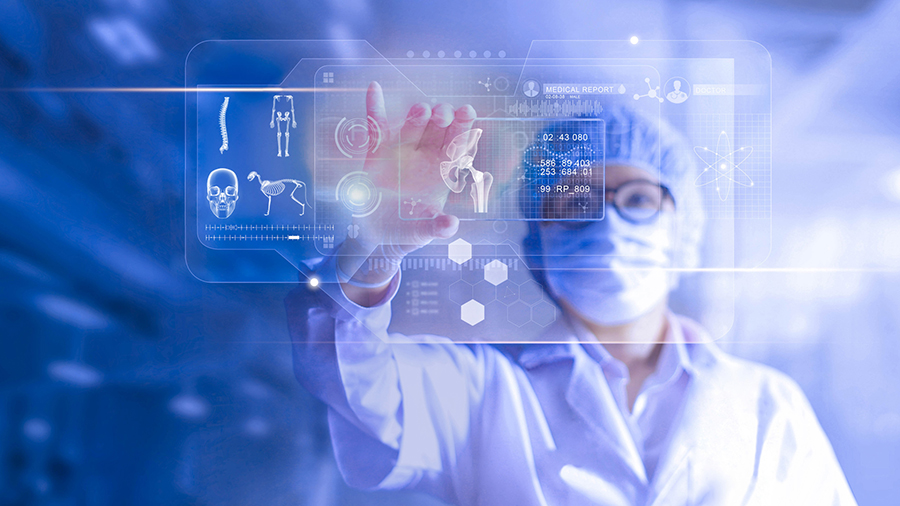 The AO Annual Report 2020, now available online, looks at the challenges and achievements of a year out of the ordinary across five separate chapters—education, innovation, research, finance and governance, and corporate social responsibility—and AO Recon's milestones played an important role.
Education
AO Recon proved its commitment to best-in-class education in joint preservation and replacement with three educational events at the first fully online AO Davos Courses 2020. A total of 224 participants extended their knowledge in the fields of total hip and knee arthroplasty, shoulder revision arthroplasty, and periprosthetic fracture management.
Support for arthroplastic surgeons' continuous development—wherever they are in the world—lies at the heart of the AO Recon digital learning hub, launched in 2020 and featuring an online event finder, videos, articles on specific clinical topics, and the myAO app. Additionally, AO Recon in 2020 published a three-part article on computer-assisted surgery. Robotic surgery, computer-assisted navigation, and personalized instrumentation and implants are no longer science fiction, and this series details their current use in arthroplasty and future concepts.
Also in 2020, AO Recon introduced two new myAO joint arthroplasty groups exclusively accessible by verified surgeons: Osteotomy around the knee and Robotic joint replacement. These groups on myAO, the AO's community knowledge exchange platform, provide AO Recon users the opportunity to connect with each other and provide a new way of accessing dependable, verified content that is tailored to their needs.
In another first, AO Recon and AO Trauma teamed up in October 2020 to take part in a live, avatar-based 3D interaction platform, Surgical Island's fully online Treatment Week broadcast, comprising demonstrations on prepared anatomical specimens, including lifelike pathologies with closed soft tissue. The event attracted nearly 500 participants.
More from the AO
Alongside AO Recon's 2020 achievements, the AO Annual Report 2020 details AO Trauma, AO Spine, AO CMF, and AO VET milestones, as well as key AO accomplishments, such as mobilization to leverage technology to facilitate online education and expand its reach, as illustrated by the overwhelmingly successful, first-ever fully online AO Davos Courses.
Moreover, the AO Innovation Translation Center was launched, and the AO Research Institute Davos (ARI) underscored its innovation legacy with the launch of OSapp and recorded a new record high number of publications.
Additionally, the AO renewed its cooperation with DePuy Synthes; underscored its commitment to opportunity, diversity, and inclusion with the launch of AO Access; launched the AO Sports initiative; and, in response to the global crisis, continued its local and global corporate social responsibility (CSR) activities to positively impact patients, the health sector, and communities.
Read the AO Annual Report 2020—enriched with compelling infographics, images, and videos—today.