AO Recon curriculum taskforces publish two articles in Orthopedic Clinics
The journal's January issue, dedicated to education and professional development in orthopedics, features two peer-reviewed articles on AO Recon's state-of-the art teaching approach.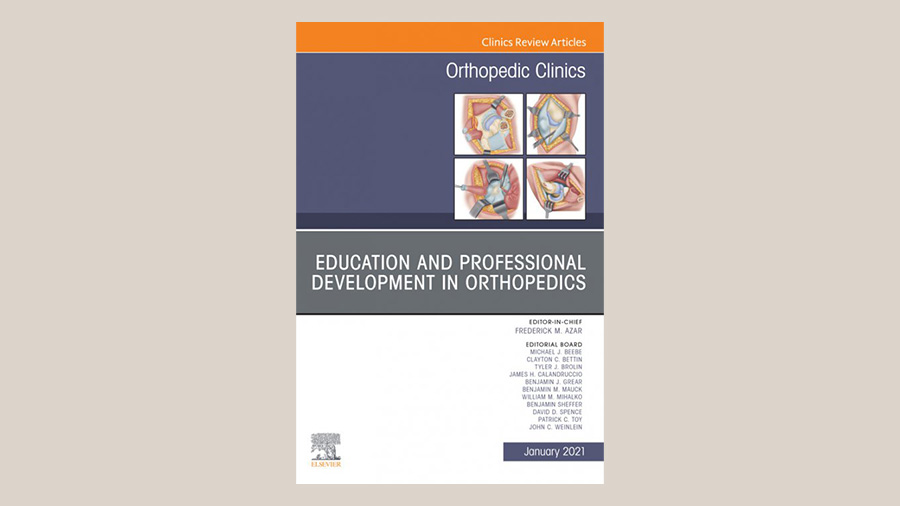 Written by surgeons from the AO Recon network in collaboration with the AO Education Institute, the publications provide interesting insights. Contributing surgeons were Yves Acklin, Bassam A Masri, Sam Oussedik, Carsten Perka, Aresh Sepehri, Karl Stoffel, and Philipp von Roth.
Below is a short summary of each article. To read the full articles, click on the titles and log in to Orthopedics Clinics.
"Development and Implementation of International Curricula for Joint Replacement and Preservation " explains the competency-based curriculum approach the AO has applied since 2010 and the methodology behind the creation of AO Recon's curricula in response to the global need for high-quality arthroplasty education. The article describes the best practices and experiences from the development of the four different curricula for hip and knee arthroplasty, periprosthetic fractures, shoulder arthroplasty, and joint preservation. Identifying the knowledge gaps of the target learners was the key starting point in creating a fully-fledged, competency-based curriculum that narrows those gaps to ensure best patient outcomes.
"During the last years, the AO has developed an exceptional training concept for residents and fellows in the field of total joint arthroplasty including truly valuable practical training." —Philipp von Roth, AO Recon Curriculum Taskforce Hip and Knee
"Surgical Skills Training Using Simulation for Basic and Complex Hip and Knee Arthroplasty" looks at the AO Recon Skills Lab, which is used with different stations in principles courses as well as several new practical exerises developed for the total hip and knee arthroplasty and periprosthetic fracture management courses. The article highlights the importance of these practical exercises for the arthroplasty curriculum as part of surgeons' continuing medical education and reviews the development and implementation process. Several examples are described in detail, including dry-bone exercises and dissections with anatomical specimens.
"Careful planning and rigor in execution were key in the development of AO Recon's hands-on exercises." —Bas Masri, AO Recon Education Forum