Expand your comfort zone—register for the AO Regional Courses 2022 in Dubai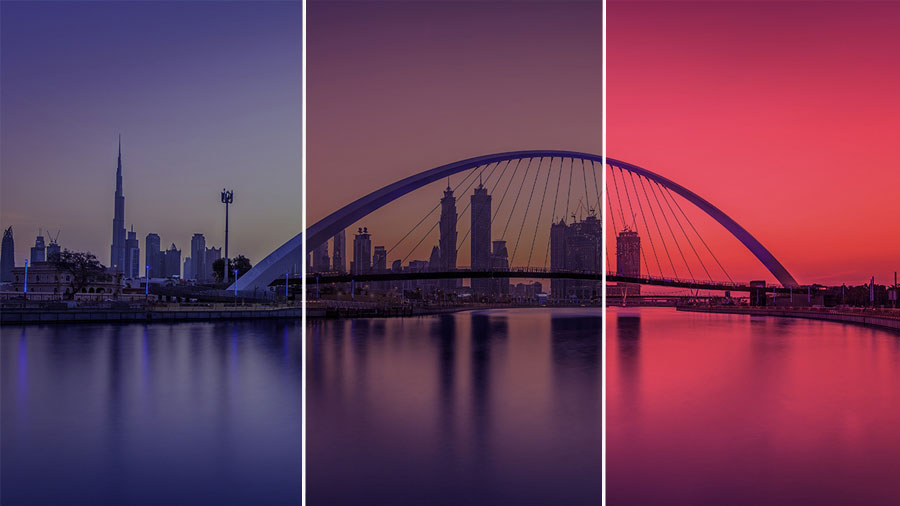 Confidence in the operating room comes from knowing you are up to date with the latest advances and knowledge. But how do you know you haven't missed anything?
In the comfort of Dubai's top learning locations, the AO's annual Regional Courses provide the best in patient-centered education and hands-on training, from basic principles to tips and tricks from the experts. Get registered, get learning, and get comfortable!
For over 40 years, the AO has delivered lifelong learning opportunities to the Middle East and Northern Africa (MENA) region. Find the offering in your specialty that corresponds to your interests and career direction, meet the top regional and international surgeons in the field, and keep growing with their experiences and expertise.
As the MENA Chairperson Amir Elbarbary from AO CMF summarizes, "the AO's Regional Courses in Dubai are a focal point for people across the region to come together, study, train, and learn from each other. It is here that you have the chance to boost your skills and gain valuable insights into the latest treatments and techniques in your field."
AO Regional courses in Dubai for Trauma , Spine, CMF, and Recon from October 5–October 16, 2022. Click on the course title for full details and to register.
For the courses that are already sold out, enter your name to the wait list and we'll keep you informed.
AO Trauma Regional Courses 2022
AO launched its Trauma courses in the MENA region nearly 20 years ago, becoming a traditional October event and an institution to celebrate.
October 8–11, 2022 | SOLD OUT
Targeted at doctors in surgical training but also open to those interested in furthering their knowledge and skills in operative fracture management. The AO Skills Lab engages surgeons in hands-on learning in a safe, instructive environment. Take this initial step with AO along your path of lifelong learning.
Chairpersons: Usama Saleh (UAE), Sohail Muzammil (Pakistan)
October 8–11, 2022 | SOLD OUT
Targeted at those who are at the threshold of becoming independent surgeons with responsibility for treatment-decision-making in complex injuries. Through pre-and post-course online modules, practical training of various techniques, and small-group discussion of cases, participants will expand their principles and techniques of operative fracture management in more complex injuries.
Chairpersons: Yazan Hattar (Jordan), Peter Kamau Njoroge (Kenya)
October 7–10, 2022 | SOLD OUT
For fully trained orthopaedic and/or trauma surgeons with subspecialty interest in the treatment of pelvic and acetabular fractures. Using anatomical simulation exercises and interactive group discussions, the course will provide new skills in the surgical approach and reconstruction of complex fractures.
Chairpersons: Mahmoud Abdel Karim (Saudi Arabia), Hani Alsulaimany (Egypt)
October 8–11, 2022 | SOLD OUT
Raise your game when it comes to managing life- and limb-threatening trauma. This course is aimed at orthopedic and trauma surgeons with at least 3 years of post-residency experience who want to develop expertise in lower extremity fracture care, or surgeons with many years of experience who want to update their knowledge.
Chairpersons: Sofiene Kallel (Tunisia), Mazen Abdalla (Palestine)
October 8–11, 2022 | SOLD OUT
The course is for surgeons who have been practicing orthopedic trauma for many years and who are willing to share their experiences. Our expert faculty deliver small group case discussions, exercises with simulation materials, wet-lab, and summary lectures in a highly interactive learning environment.
Chairpersons: Mahmoud A Mahran (Egypt), Waleed Abdulwahid Alsaadan (Iraq)
This popular course celebrates its 30th anniversary this year! Participants will gain an advanced-level understanding of surgical treatment and intraoperative nursing care of complex fractures, from presentations, group discussions and practical exercises.
Chairpersons: Ahmed Awaji (Saudi Arabia), Faraj Salameh (Jordan)
AO Spine Regional Course 2022
AO Spine has been transforming patient care and outcomes in the MENA region since 2008. This year, focus is on complications in spine surgery, associated with poor surgical outcomes. Would you know what to do when face-to-face with a surgical complication? Expand your comfort zone by getting confident with the latest spine expertise.
October 15–16, 2022
Targeted at certified surgeons and other medical specialists with 3–10 years of experience, who aim to specialize in management of spine pathologies and their complications. This course will cover the most common spine surgery complications, with hands-on practical workshops utilizing surgical simulator, case discussions, and debates.
Chairpersons: Muzahem M. Taha (Iraq), Mohammad El-Sharkawi (Egypt)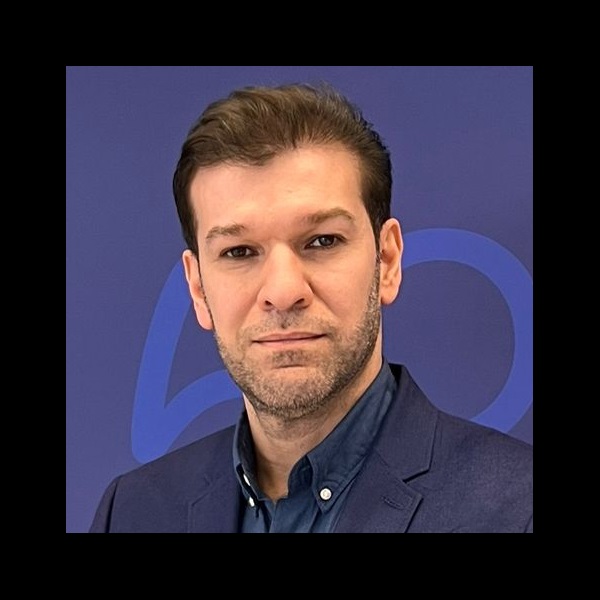 "Happiness is a feeling, a very important one. It is important for every surgeon to bring satisfaction and happiness to themselves and their patients' lives. But this can be difficult if complications happen, and they cannot be fully prevented.
Our regional spine course in Dubai this year deals with exactly this, how to avoid and manage complications and deal with these challenging situations."
Muzahem M. Taha
AO CMF Regional Courses 2022
AO CMF MENA Regional Board was formed in 2008, further strengthening the AO's offering and position in the region. Regional Chairperson Amir Elbarbary invites you to join this "phenomenal opportunity and improve your understanding of how best to handle complications and the most relevant approaches to treatment."
October 5–6, 2022
This course addresses the core concepts necessary to manage acute facial trauma, providing surgeons, residents, and fellows with the fundamentals of treating craniomaxillofacial fractures as well as the prevention and treatment of complications.
Chairpersons: Khalid Abdelgalil (UAE), Fadi Zibdeh (Lebanon)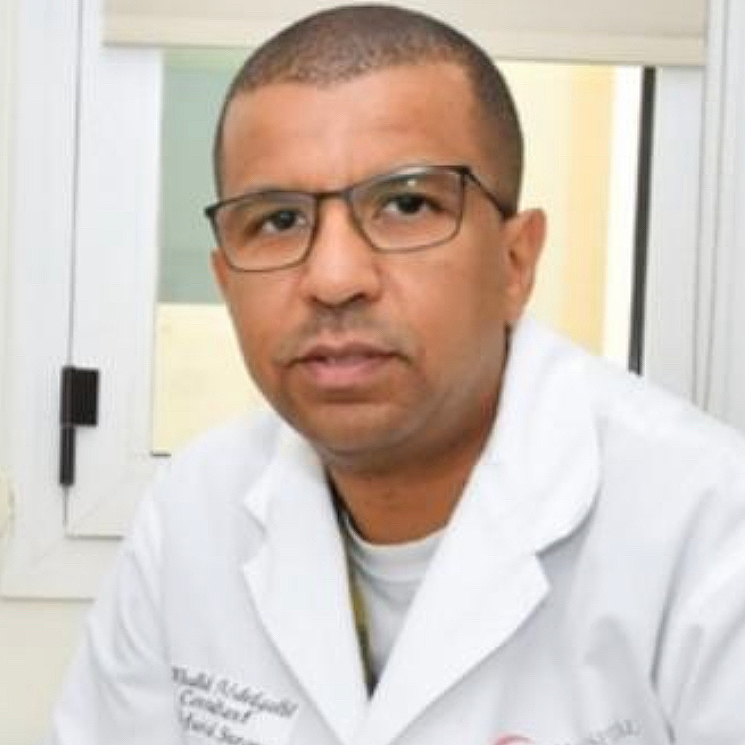 "This flagship AO course will cover all the principles of CMF trauma, delivered by expert faculty in a world class venue, with great hands-on training. Don't miss the opportunity of attending!"
Khalid Abdelgalil
AO Recon Regional Courses 2022
October 13–14, 2022
Covering current concepts in revision and complex primary arthroplasty in the hip and knee, this course is targeted at certified, experienced orthopedic surgeons. Boost your know-how, develop evaluation skills, optimize pre- and post-operative management, reduce complications, and enhance multidisciplinary team approach with discussion groups and lab-based practical sessions.
Chairpersons: Feras Yaish (UAE), Karl Stoffel (Switzerland)
October 14–15, 2022
This highly interactive course for certified, experienced orthopedic surgeons will enhance knowledge and skills in the treatment of patients with a need for revision total arthroplasty or joint preservation. Case discussions will sharpen your decision-making skills, and practical exercises in the anatomical specimen lab will perfect your surgical management, all the time adopting a patient-centered approach.
Chairpersons: Yaaqoub Al Hammadi (UAE), Sam Oussedik (UK)