Valentina Basoli
Post Doc, PhD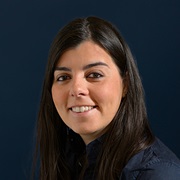 AO Research Institute Davos (ARI)
Clavadelerstrasse 8
7270 Davos, Switzerland
Tel.: +41 81 414 24 81
Dr Valentina Basoli is a Research Scientist in the Regenerative Orthopaedics Program within the Disc and Cartilage Biology group at the AO Research Institute Davos (ARI).
Dr Basoli obtained her BSc in Molecular Biology at the University of Sassari (IT) with a thesis in genetics on the screening of hemoglobin mutations. Dr Basoli completed her MSc in Applied and Experimental Biology at the University of Sassari and her thesis at University of Adelaide (AUS) at Robinson Institute Center of Epigenetic, focusing on the study of new methodologies for molecular genotyping.
In 2013 she joined the team of Prof Margherita Maioli, moving to regenerative medicine and stem cell biology, combining her expertise in molecular biology and the biophysical and biomechanical stimulation on cells. Dr Basoli concluded her PhD in co-joint with the University of Natural Resources and Life Sciences in Vienna (AT) under the supervision of Prof Regina Grillari. During her PhD project she tightly worked with the Ludwig Boltzmann Institute for Traumatology in Vienna, where she studied the epigenetic and molecular behavior of stem cells exposed to physical stimulation.
In 2017 Dr Basoli joined the AO Research Institute Davos as Post Doc within the group of Stem Cells mainly working on the study of mesenchymal stem cell markers and donor variations before and during chondrogenic differentiation. She is collaborating with different research groups gaining experience in the commitment of different mesenchymal stem cells into stable cartilage, in the development of new methods for cell quality control using biosensors, in different methodologies for in vitro and ex vivo transfection with mRNA as well as in the use of nano-materials as drug delivery system.
Dr Basoli is an active member of TERMIS (Tissue engineering and regenerative medicine international society), ORS (Orthopaedic research society) and EMS (European microscopy society). Since 2018 Dr Basoli teaches Molecular Biology, Gene regulation and Epigenetics within the course of Biology in the medical school at University of Sassari.