Andrea Vernengo
Research Scientist, PhD, Assoc. Prof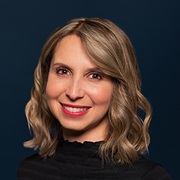 AO Research Institute Davos (ARI)
Clavadelerstrasse 8
7270 Davos, Switzerland
Tel.: +41 81 414 24 82
Dr Andrea Vernengo is a researcher in the Regenerative Orthopaedics Program at the AO Research Institute Davos (ARI). Dr Vernengo completed her PhD in Chemical Engineering in 2007 at Drexel University with a thesis entitled 'Injectable bioadhesive thermogelling hydrogels for repair of the nucleus pulposus and annulus fibrosus of the intervertebral disc'.
In 2009, she joined the faculty in the College of Engineering at Rowan University in Glassboro, NJ, US. In 2014, she was promoted to position of Associate Professor in the Departments of Chemical and Biomedical Engineering (joint). At Rowan, her laboratory is active in the development of degradable, injectable biomaterials, including as Principal Investigator of a study funded by the NIH (1R15 A 063920-01), entitled "Development of self-assembling biomimetic hydrogels with adhesive properties for intervertebral disc (IVD) tissue engineering". She was also the recipient of the Outstanding Faculty of the Year Award from the Delaware Valley Chapter of the American Institute of Chemical Engineers in 2014 and named one of Nerdscholar's Top 40 under 40: Professors Who Inspire in 2015.
Currently, Dr Vernengo holds a Research Scientist position at the AO Research Institute Davos (ARI), Switzerland where she is pursuing research projects related the intervertebral disc, including induced pluripotent stem cell-based regeneration strategies and 3D bioprinting of cell-instructive scaffolds for annulus fibrosus tissue engineering.