Markus Windolf
Deputy Progam Leader Biomedical Development, Focus Area Leader Concept Development, PhD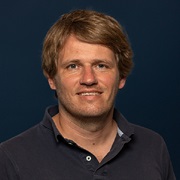 AO Research Institute Davos (ARI)
Clavadelerstrasse 8
7270 Davos, Switzerland
Tel.: +41 81 414 23 29
Fax: +41 81 414 22 88
Dr Markus Windolf graduated in mechanical engineering as Dipl. Ing. from Technical University Hamburg-Harburg, Germany in 2004 after having studied abroad in India and Thailand.
In 2004 he joined the AO Research Institute as Project Leader and became responsible for biomechanical studies within the Research Services Group in 2007. In 2010 Dr Windolf was appointed Deputy Program Leader of the Biomedical Development Program and became Leader of the Focus Area Concept Development. In 2014, he earned his PhD from Ulm University, Germany on Fracture Fixation in Osteoporotic Bone. In the same year he commenced a one-year sabbatical at Queensland University of Technology, Brisbane, Australia with the goal of clinical immersion, problem screening and idea generation.
Dr Windolf and his team focus on developing innovative technological concepts and products for improving fracture care. The focus area is ISO13485 certified for medical device development.
Dr Windolf is inventor of 16 international patent families, including the Fracture Monitor, the CE-marked Biphasic Plate, as well as the Xin1 Implant Positioning System and the Autogauge smart drill, for which he received the TC Certificate of Merit in 2019.
Dr Windolf authored 100+ peer-reviewed papers and book chapters.