Clinical Research Fellowships
Apply now for our three-month, hands-on coaching program for surgeons who want in-depth training in clinical research.

Our clinical research fellowship program is now open, it offers:
On-site lectures on principles of clinical research methodology
Study design
Statistics
Medical writing
Research ethics
Study management: planning, monitoring, and data management

Tailored individual tutoring
Application of clinical research methodology for clinical evidence generation using fellows' own research projects
Hands-on assistance by AO ITC staff

Logistic support
Travel to and from Switzerland
Accommodation

Fellows should bring their own data or ideas to:
Analyze data and prepare a manuscript for submission to a journal
Develop a clinical study protocol to be carried out in their home clinics
Perform a systematic literature review and meta-analysis
Apply by August 28 for AO Trauma and
September 4 for AO CMF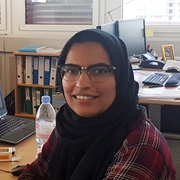 "This clinical research fellowship experience with the AO exceeded my expectations."
Ayesha Saeed, AO Trauma member, Senior Registrar, Sir Gangaram Hospital, Lahore, Pakistan
In their own words:
AO clinical research fellows discuss their experience
Bamidele Famurewa, Nigeria, Sep-Dec 2022

"This fellowship made me a better clinical research investigator"




Bamidele Famurewa at the Rhine Falls (German: Rheinfall), Schaffhausen, Switzerland

I am presently working at the Obafemi Awolowo University Teaching Hospitals Complex, Ile-Ife.

I got to know about AO ITC fellowship through the newsletter periodically sent to AOCMF members. I have been AOCMF member since 2016 after attending the Principles Course in Abuja, Nigeria.

My rationale for doing the fellowship is my passion to do quality clinical research with potentials to improve patients' care and outcomes.

Title of project: Ophthalmic complications of facial trauma: a prospective multi-centre study in Nigeria

I had a nice experience with my mentor, Tracy. I thank her for her kindness and painstaking efforts in making complex concepts easy to understand and remember. I am grateful to other AO ITC staff who taught me different phases of clinical research (study planning and monitoring, ethics, biostatistics, data management, scientific writing and editing) .

My conclusions/future plans in clinical research and cooperation with AO ITC or the AO are to execute the project as per the clinical investigation plan and share my knowledge with others in my country.

Bamidele Famurewa, Nigeria

Alejandra Giselle Juárez Rebollar, Mexico, Mar-May 2022

"It was a great opportunity to work as an AO ITC fellow."


First photo during our visit to ARI in Davos, April 2022

I worked at the specialty of CMF at the Medical Center: Siglo XXI, in Mexico City, then I did a master's degree in Hospital Administration and Public Health. Currently I work in private practice and am a president of an Association in Mexico (Colegio de Odontologos del Valle de Mexico, COVAM, AC affiliate at Asociacion Dental Mexicana, ADM)

I have been an AO Member Plus for 3 years when I was at the specialty of CMF. Then the pandemic arrived and I began to use the AO platform to get to know more about AO. I took some courses such as AOPEER medical writing from CMF and study club. It was then that one day I saw the call and apply for the fellowship.

I have always been interested in and really liked research, I have written a few protocols and published a few articles. I would like to continue preparing myself for research. I decided to apply for the fellowship because in my country I don't have support to carry out research and I don't have such sponsorship. I consider research one of the pillars that we must have apart from our clinical and surgical training because it makes us better surgeons with more comprehensive knowledge and skills. It helps us provide patients with better treatments and keeps ourselves updated. With research, we are also at the forefront and contribute to the improvement and development of the specialty, the society, the quality in care and life itself.

Title of project: Antibiotic susceptibility in odontogenic abscess: A retrospective cohort study.

It has undoubtedly been one of the best experiences in my professional, academic, and personal life. It has made me grow and develop research skills. I learned the entire process of an investigation, which is better if it is carried out in a team of experts, since everyone contributes and has different perspectives (which does not happen in my country). I had the opportunity to meet highly trained people in the area who shared their knowledge with us. Being in AO is a unique experience. The multicultural environment gives us a broad perspective and different points of view and show us how the knowledge and skills in research are applied across different research field. At AOITC, they are a very friendly team, experts who welcomed us as part of their team, taught us, dedicated time and quality attention to us. It's an honor and a great commitment for me to be the first Mexican to be here, to take advantage of every minute to the fullest, and to take experience and quality knowledge with me. We had a tour of ARI in Davos, an impressive research center, where we saw a little of how much they do. In my case, I'm very happy because they gave me the opportunity to present my research project at the CMD R&D and Education Commission Meeting that took place in Barcelona during my last month at the Fellowship. They also gave me the opportunity to go to the FaceAhead, a long-awaited event in my specialty of CMF (postponed 2 times before due to the pandemic). With this event finally taking place, I got to be close to important maxillofacial surgeons from all over the world. AO, AO ITC, and AO CMF has given me many enriching and pleasant experiences, for which I am very grateful and don't have enough words to express how I feel. I would love to continue being a part of AO.

I'm finalizing the details of the publication of my project for the AOITC Fellowship. Now that the fellowship is over, I will begin to apply what I have learned to improve my publications. I would love to be part of the AO family, to continue with my work, research, and plans with AO, to improve the specialty, and to apply the my learnings for the benefit of patients and society. If I had the opportunity to reapply the fellowship, I would. At the moment I'm enrolled in the AO Mentorship program, which I also recommend for both mentors and mentees who want to have advice and knowledge of research or clinical goals related to the specialty, in addition to making acquaintances and friends.

Alejandra Giselle Juárez Rebollar, Mexico

Marcelo Pigatto D`Amado, Brazil, Mar-May 2022

"The fellowship was a watershed in my career."


Marcelo in front of AO Foundation in Davos.

I believe that to help and improve the patient care with new technologies and treatments we have to work in clinical research in our daily practice. I applied in the fellowship because I wanted to learn more about clinical research and to develop a study protocol to use 3D printed orthosis for the conservative fracture management.

Title of project: 3D printed casts as an alternative for conventional cast in stable distal radius fractures in elderly patients: A case series

The fellowship was a watershed in my career. During my time here with my mentor Dr. Tracy Zhu, and all teams from ITC, I could learn a lot about all phases of clinical research and how to plan a study from the idea to execution. I also learnt with the people that work here in AO ITC the critical appraisal of literature, the different types of studies, the importance of the statistics in the project, how to manage the project, how to apply it in my daily practice, how to monitor, how to write the manuscript, and the most important thing is that you need a team to research.

Besides this, I have also known a little bit about the AO and its amazing work. I could see how the research is done by AO and how the team from ITC works with high standards of quality, energy, efficiency, and excellence. During my time here we designed a clinical investigation plan for my study and all team from ITC helped me a lot.

I believe this was just the first step in my career as a surgeon and a researcher. No doubt this fellowship changed my mindset and standards concerning to clinical research in trauma. My goal is to put in practice the clinical investigation plan we have designed for a case series. In the future I also plan to start new research studies with the use of the 3D printing technology for the fracture treatment. AO has changed the care of fractures and bone healing in the past 60 years, and I want to contribute with its mission, work with AO in future projects, help to develop and improve the use of 3D printing in the manufacture of the orthosis and other medical devices that can improve the care and quality of life of patients during the treatment of fractures.

Marcelo Pigatto D`Amado

Ahmed Hassan, Egypt, Mar-May 2022

"AO ITC is the place where surgery and clinical research intersect."


Ahmed at the AO offices in Dubendorf

I work as an Assistant lecturer of Orthopedics and Trauma Surgery at the Faculty of Medicine, Assiut university, in Egypt.

Actually, I am not the first person from my department to have the fellowship. Dr. Amr Eisa who had the fellowship back in 2016, strongly recommended it to me, saying how much it greatly influenced and enriched his clinical research skills and his career in general.

I have always been fascinated with research in general, especially clinical research, with its ability to provide solid evidence which can influence patients` life. Having recently finished my residency, I realized that I have not been exposed enough to clinical research and I wanted to properly study it in a systematic way. So, this fellowship came as an amazing opportunity to gain more insight on how research should be properly conducted.

For the project, I opted to do a systematic review and meta-analysis. Its titled: Can Pre-operative CT Parameters Predict Meniscal and Ligamentous Injuries in Tibial Plateau Fractures? By doing this study, I hope to find a proper algorithm for management of these complex type of fractures which is one of the most challenging fractures encountered in our practice. The main aim of the study is to early detect and manage these associated soft tissue injuries which would have a huge impact on the patients` outcomes.

These three month I spent here were an absolute eye-opener for me. I got the opportunity to really indulge myself in all aspects of clinical research and to have an insider look on how it is done and how science is made. Additionally, I got the chance to really discover this huge foundation and to appreciate the people and the amount of work and effort that is put to keep this lighthouse for musculoskeletal science and care. Most importantly, I got to know and work closely with almost all the amazing employees of the AO ITC from whom I learned a lot, especially my dear mentor, Tracy Zhu, who aided me through each and every step of my fellowship, and without her guidance and advice, my project would not have come to light.

In conclusion, I cannot find the appropriate words to express my gratitude for the opportunity to take part in this fellowship. I'm sure that my fellowship will help me in my future research endeavors. There is a lot to learn about research, but this fellowship is a very solid point to start from. On the long run, I really hope to be an ambassador for the AO and to pass down the invaluable knowledge that I have learned here to other surgeons who are interested in becoming futures researchers.



Ahmed Hassan, Egypt

Alexandre Sitnik, Belarus, Sep-Dec 2021

"This Fellowship gave me the new inspiration!"




I work at Belarus Republic Scientific and Practical Center for Traumatology and Orthopedics as Scientific Leader of Adult Orthop Trauma Department

20 years ago, AO was an unreachable dream for me. But, surprisingly, one of our publishing houses proposed me to translate the AO Principles of Fracture Management into Russian. This appeared to be my first step in joining the AO, then I became faculty and won this fellowship.

We conduct several clinical research in my hospital, but at the same time, the only education we receive is the medical one. No special education about running clinical research was available. Thus, the main purpose of the fellowship for me was to align my knowledge and experience with the international "best practice".

The focus of my fellowship is the treatment of distal tibia fractures. During the fellowship, we particularly focused on the initial temporary treatment of these severe injuries.

I received great opportunity to see the whole process of the preparation, conduction, and finalization of the clinical research – from planning to publication. Beside, we performed full analysis of my own data and it was invaluable practical experience for me.

I hope to support AO PEER in my country and in East Europe and further facilitate the sharing of knowledge like AO does. And I believe that my hospital will be able to take part in the multicenter studies organized by AO.

Alexandre Sitnik, Belarus

Syed Imran Bukhari, Pakistan, Sep–Dec 2019

"The more you know, the more you know you don't know."


Imran at the AO headquarters in Davos

I work at Lady Reading Hospital in Peshawar, Pakistan. I have been associated with AO Trauma for around 5 years now. I decided to apply for the AOCID fellowship after attending a Level I PEER course because I felt empty and I did not have meaningful answers to questions swirling around me

During my time in Dübendorf I developed a study protocol for a randomized controlled trial to compare functional outcomes between locking compression plates and retrograde intramedullary nails in distal femur fractures.

Thoroughly enjoyed my experience and I got what I wanted out of this fellowship. I have always been fascinated with research, but I did not know how to go about it. Now it makes sense and it feels good. I learned that the most important thing ahead to successfully perform my planned research is to build a strong research team. I intend to continue my journey with AO.

Syed Imran Bukhari, Pakistan

Faseeh Shahab, Pakistan, Apr–Jun 2019


Dr Faseeh Shahab at the AO center in Davos

I am an orthopaedic trauma surgeon from Pakistan. I have been interested in research since my medical school and have slowly and gradually built on it over the years. I was able to attend AO-PEER course in Pakistan in July 2018 where I got to know about the AOCID fellowship. I applied for the program and I was selected by the AOTrauma research board for this fellowship.
My fellowship was from April – June 2019. During my fellowship, we had trainings on all aspects of research methodology including study designs and methodology, literature search, health economics, statistics, data management, study monitoring, budgeting and ethical considerations. We were privileged that most of these trainings were given by the authors of these respective modules on the AOPEER. The fellow is supposed to complete an online course on 'Good Clinical Practice' within the first two weeks at the start of fellowship.

I brought my own database for analysis and worked on data collection, data analysis and writing up of two manuscripts. The first and main project which took most of the time during the fellowship was on early Intramedullary nailing of open tibia fractures in low- and middle- income countries. My second project was on intramedullary fixation of intraarticular distal femur fractures. I also worked on writing a case report on "Textiloma – a rare cause of persistent post-operative sinus discharge".

Anahi Hurtado was my fellowship mentor. She was very helpful throughout the fellowship duration and was very insightful and gave feedback on even minor details throughout the three months of the fellowships. She was very kind to take us around the old town of Zurich for a tour. One of the several things that I learned during my fellowship was that research is a team effort and cannot be done individually. That is where AOCID is has been so fortunate to have the right people working for it. I would extend my gratitude to the staff at AOCID including Mona, Ola, Brigitte, Mulekwa, Christian, Sergey, Elka, Maio, Alex, Ivo, Zsofia, Geoffrey and Benny. All of them were very friendly and helpful throughout my stay. The fellowship was made enjoyable by presence of my fellowship colleague, Vinay Kumar, with whom I used to have daily long chats on international relations, cricket and we visited various parts of Zurich.

I look forward to working with AOCID and AOPEER in future research projects and conducting regional research methodology workshops.

Dr Faseeh Shahab , Pakistan

Vinay V Kumar, Sweden/India, Apr–Jun 2019

"A valuable experience"


AO: lifelong learning

I am a CMF surgeon from India and I am currently working at the Akademiska Sjukhuset in Uppsala University, Sweden. I got to know about the AO CID fellowship program from a brochure. I then enquired about this fellowship opportunity with my colleague who was a former fellow with the CID, and he strongly recommended the fellowship.

I applied for this fellowship because I was already conducting independent clinical research studies. When I learnt that AO was providing fellowship opportunities to learn on clinical research, I wanted to improve my way of doing clinical research. I wanted to equip myself with the knowledge from AO CID, an organization that focuses on conducting high-quality clinical research.

My fellowship focus was on two projects: 1) I developed a translational research grant application protocol on tissue proteomics and 2) I conducted a systematic literature review on tissue engineering strategies in segmental mandibular reconstruction, where we analyzed individual patient data.

The fellowship was an enriching experience. We worked together in a team with specialists from varying backgrounds and with Anahí as a fantastic fellowship mentor. As a result, I got to learn a bit of different disciplines. We had structured courses and lectures on all topics associated with conduct of clinical research, manuscript preparation, systematic reviews, health economics and statistics. We worked with development of clinical investigation protocols for multicenter registries and preparation for ethical committee submission according to standards of different countries. Of special value was the visit to AO center in Davos and to learn about the history of this impressive organization. Additionally, I got the opportunity to be involved in observing some specialty courses.

I wish to remain associated to AO CID and AO CMF in future. These organizations have set the bench mark for CMF surgery and clinical research in the field of CMF surgery. I hope I will be able to share the knowledge I learnt from this fellowship to my colleagues.

Vinay V Kumar, Sweden/India

Ahmed Omran, Egypt, Feb–May 2018

"Mentors, friends, and a second family"


Ahmed Omran from top of the observatory at Uetliberg, Zurich

Through your life journey you should have mentors, friends, and family. In AOCID I found mentors, friends, and a second family for me.

I work in the National institute of neuromotor system (NINMS) in Giza, Great Cairo, Egypt. I started as senior specialist in 2013 and I am also doing my doctorate degree at Ain-Shams university in Cairo.

I found about the AOCID research fellowship through the AO website during my search for introductory material and courses about research. A lot of our clinical and surgical practices are based on experience or poor-quality research. Thus, to achieve better patient care, there is still a lot to be discovered. I wanted to learn about research in depth so that I can use it in my everyday practice and furthermore, to have sufficient knowledge to train those working with me.

I brought my own database for analysis. My project was about Triple-C osteotomies for the correction of flexible planovalgus feet in children and adolescents with cerebral palsy.
During my fellowship with "Anahí Hurtado" as my fellowship mentor, I had training and gained experience in all phases of clinical research. Starting with ethical principles, study planning, monitoring, budgeting, data capture, data analysis, and finally manuscript writing and the publication process. The team spirit and desire to strive for the best at AOCID are characteristics that I will carry with me afterwards. I am indebted to everyone here for what I have learned.

The aim of research is to find the truth in an ethical way with no biases. It needs a dedicated team that is well trained. I plan to help in creating a research team at my institute. I want to continue doing research in addition to my clinical practice. I hope I can join AOCID in future projects.

Ahmed Omran, Egypt

Ayesha Saeed, Pakistan, Sep–Dec 2017

"Love and respect for AOCID!"


Ayesha Saeed at the scenic Rigi Kulm

I currently work as senior registrar, pediatric orthopedics in The Children's Hospital and the Institute of Child health (CHICH), Lahore Pakistan after having completed my residency in orthopedic surgery at King Edward Medical University, Mayo Hospital Lahore.

Ever since I joined orthopedic residency I was working on various research projects. However, there was no formal training and guidance regarding research ethics and methodology. At times it really frustrated me, and I felt that my work lacked quality. Therefore, I decided to pursue some form of formal training. During my fellowship at AOCID, I worked on three projects with my clinical mentor. A systematic review on aneurysmal bone cysts of the pelvis. Manuscript of a case report on a rare huge aneurysmal bone cyst of the pelvis and a clinical investigation protocol on functional outcome of pediatric neck of femur fractures using pediatric hip plates which I will complete over a period of two years in my home clinic.

The fellowship experience at AOCID exceeded beyond my expectations. As Elke Rometsch (medical writer at AOCID) says "certain aspects of research are a pain". During my fellowship I experienced this aching throbbing pain quite often, which speaks for the fact that it is designed to improve logical thinking and intellect of the fellows. I learned in AOCID that clinical research is a multi-disciplinary team work which when applied to a clinical problem in a systematic manner can generate evidence that impacts human lives. I will never forget the sincere and valuable teachings of Anahi Hurtado (my clinical mentor). Her honest feedbacks improved my work and skills enormously. I am deeply indebted to all my colleagues at AOCID. They were like a family away from home, in the world's most beautiful place.

In the future I plan to collaborate with AOCID for conducting AO PEER research courses in Pakistan.

Thank you AOCID.

Dr. Ayesha Saeed, Pakistan

Bandana Khanal Acharya, Nepal, Apr–Jun 2017

"Opening up another door"


"Mount Titlis, a breathtaking experience with the Swiss snow"

After finishing my masters in CMF I was involved in an academic institute as an Assistant Prof. Currently I'm working at Bir Hospital, one of the oldest and busiest Hospitals located in the capital Kathmandu.

In 2010 I had attended the principle course of AO at our hometown and became a member. Since then I've been following the courses and fellowships offered.

I decided to do this fellowship because as a person involved with academics and working in a research promoting institute, it was important for me know the core of medical and clinical research.

I worked on two projects during my time at AOCID. I developed a study protocol entitled 'Oral Health Related Quality of life in patients treated for mandibular unilateral condylar fracture: Open vs Closed, a prospective cohort study', which I plan to start when I am back home and a systematic review on the three key materials used for orbital floor fracture: autologous bone, titanium and porous polyethylene

The fellowship is designed in quite an impactful manner. It brings all the aspects of clinical research and investigation to an accessible level. I worked closely with Anahi Hurtado, my fellowship mentor during my entire training. She was very patient, very responsive and very helpful throughout. The lessons taught by Elke, Ivo, Alexander, Denise and Joffrey were really insightful. Kathrin and Vicky made statistics so understandable. The trip to Davos was another level of awestruck experience altogether. Apart from training I made some treasurable memories with the lovely AOCID people. Mona, Joffrey, Vicky and Brigitte made the grey office so lively. Lastly, I would like to extend my heartfelt thanks to the AOCMF team for providing me the opportunity to attend AOCMF R&D Scientific Symposium on Complex Cases and Evidence-based Treatment Options at Helsinki, Finland.

This fellowship has opened up of another world for me. Besides channeling my new found knowledge into clinical research, I also plan to guide the interested people in my country towards applying for this kind of fellowships and trainings. If I get a chance, I would love to work with the disciplined umbrella of AOCID or AOCMF in near future soon.

Dr. Bandana Khanal Acharya, Nepal

Adeolu Adeyeye, Nigeria, Sep–Dec 2016

"Lighting the part of clinical research"

Adeolu Adeyeye giving his final presentation at AOCID.

I got to know about AOCID while surfing the AO website. I believed that learning the rudiments of clinical research will make conducting research easier and improve the yield of time invested in performing research.

During my time there I work on preparing two manuscripts: "Predictors of reoperation following operative management of tibia shaft fractures treated using locked intramedullary nail and "The effect of prone position on respiratory dynamics in patients undergoing posterior spine surgery". I also developed a protocol for a clinical study: " Wound healing outcomes after diathermy compared to scalpel blade for surgical incision: a randomized control trial."

I had a great time at the AOCID fellowship. It was very warm and I enjoyed the teaching style of my mentor, Anahi Hurtado who made everything easy and with a smile too. I also appreciate Alexander Joeris for teaching in health economics as it concerns healthcare and clinical research as well as the importance of efficiency. I was at the fellowship with Amr Eisa (Egypt) and I really did enjoy working with him. Statistics was made ridiculously simple by Kathrin Espinoza and Vasiliki Kalampoki. Thanks to them, I learnt the (statistics) language of how to communicate my research questions and how to get the answers for data. Thanks to Nicole Neutz, Joffrey Baczkowski and Ivo Schauwecker who enlightened me on all the important aspects and phases of clinical research and Denise Hess, Brigitte Gallo and Maio Chen for motivating me. And to everyone at AOCID who made my stay a pleasant one, especially Mona Mathieson, thank you so much.

I have really learnt a lot at the AOCID and I think surgeons should spend time at AOCID and visit the AO website to make use of research support resources. This will significantly improve knowledge and ease of conducting clinical research from conception to publication. I do plan to continue to be involved in research especially conducting research and developing research teams. In addition, I hope to continue to collaborate with the AOCID in future research endeavors.

Dr. Adeolu Adeyeye, Nigeria

Amr Eisa, Egypt, Sep–Dec 2016

"AO Clinical Investigation and Documentation fellowship influenced me in a special way"

Amr Eisa at his desk in Dübendorf office.

I had the precious chance to be an integral part of the Orthopedic and Trauma Surgery Department of Assiut University. Our staff members are among the stakeholders of the AO Egypt and Middle East. Since the early days of residency training, I acquired the AO spirit through the daily routine work. Moreover, I got even closer to the AO through its learning activities: both online and through courses. I was fascinated with the work of AOCID presented in their website and in their active correspondence through emails to us as AO members. I knew that joining this wonderful team will be an exciting experience.

For me, being a successful surgeon is having the capability to help someone else on a day to day basis. And it is not only about giving medical care; but also a good surgeon should be a scientist; that conducts research activities to improve the overall process of patient care. After a thorough search for the best chance, I realised that the AOCID fellowship is the one. A comprehensive learning opportunity throughout every step in clinical research, with a touching shoulder experience with experts in planning, monitoring, conducting, analysing and writing clinical studies. It is the intensive dedicated research dose I always searched for.
On a larger scale, our Middle East AO community is expanding; especially that of Egypt. This expansion should also be accompanied with enhancing young surgeons' research skills. It is a shared vision from Prof. Hazem A Azeem (AOTME Chair) and Prof. Osama Farouk (AOTrauma Egypt Chair). I'm indebted to their encouragement for me to apply and go through this wonderful experience.

I worked on two main Projects: the First was "Predictors of mortality in patients with pelvic ring fractures admitted to Assiut University Trauma Unit".
The second was a systematic review and Meta-analysis of the Predictors of death in pelvic ring fractures. A third project was to plan a Prospective Randomized Controlled Trial to compare surgical and conservative treatments of fingertip injuries.

My time was really tight as I chose to go through three projects. I had to work harder to have my goals fulfilled. Here, comes the role of a committed team around you. In the AOCID, you will be confronted with hard-working colleagues. Despite being busy working on many projects, they never miss a chance to support you and have your queries answered. I was inspired by their passion and commitment to their work. My fellowship mentor "Anahi Hurtado" was a true asset to me throughout the fellowship. I appreciate her patience and continuous support to me in planning and writing my projects. I'm also grateful to the efforts of Vasiliki Kalampoki for her statistical support and advice. I'm deeply indebted to my clinical mentor, Prof. Osama Farouk. Despite being overwhelmed by administrative work in our University Hospital and his duties as AOTrauma Egypt Chair, he kept tracking my progress at each step of the road. Research is a collaborative work in which one could not be perfect; but a team could be.

On the other face of the coin, I enjoyed the social life within the AOCID. Since day one, you are considered a precious individual of the large family. People there are really nice and full of humor. I can say that working in an environment that is different from that of a hospital added to my personality. Not to mention the benefits of travel that strengthened my extrovert attitude and tolerance to different people. The city of Zürich is one of the top ranked cities all over the world when it comes to safety and stunning touristic areas. This also adds to the overall beauty of this fellowship.

AO Clinical Investigation and Documentation fellowship influenced me in a special way. I know that a lot of hard work is waiting for me to complete what I've started there. I learned also that research needs time and patience. I would dedicate enough time for research as I do for surgery.

For the narrow scale, I would start implementing the study I planned while in the AOCID and submit my finished work for publication. On the larger concern, I'm full of hope to be the ambassador of the AOCID in my department. We have already started collaborative work, but we plan for more.

I've met many young surgeons from various parts of the Middle East through AO meetings and courses. Our common denominator is that we need future collaborations. I really trust our capabilities and expect satisfying research work out of such cooperation. Nothing would be better than the open channels of the AO to commence such a dream.
I'm sure that my fellowship will be a great aid in my future research endeavors. I have a lot to learn in research, but I feel that this fellowship has paved the way for me to make it possible and enjoyable. Thanks for everyone who made this fellowship a true story.

Mauro Maniglio, Switzerland, Apr–Jun 2016

"I learned to work systematically in research"

Mauro Maniglio in front of the AO ARI in Davos.

Where you work
I'm a resident doctor in orthopedics and traumatology in the cantonal hospital of Fribourg in Switzerland.

How you got to know the AO/ hear about the fellowship
AO have an important role in the treatment of trauma in Switzerland. Since beginning of my clinical work in Graubünden, I heard a lot about the AO and attended the AO Principles Course in my first year of residency in 2012.

Rationale for doing the fellowship
After my first publication and some presentations of clinical research, I still had some difficulties in understanding the proper way to do research. This fellowship attired me because it promise to learn the bases of clinical research from A to Z, from the planning to the publication. This will give me the possibility to continue to work in research, but with a better background.

The focus of your fellowship/ title of your project
I brought the data for a retrospective study about a surgical technique for hallux valgus correction to the AOCID and write a manuscript with the help of specialists. Furthermore I planned a prospective case series about a surgical technique for the treatment of proximal humeral fractures, for which I set up a clinical investigation plan and a Data base for the data collection.
How it was to do the fellowship (your experience)
I was very excited to have the opportunity to do this fellowship and I'm grateful to AO Trauma and to Prof. Gautier in my home clinic, which supported me in this chapter of my life.
During my fellowship, I was able to gain training and experience in all phases of clinical research. Anahi Hurtado my methodological mentor was very present and helped my during the whole fellowship and leaded my trough all steps of my work. Not only professionally, also personally she is just amazing. Also Alexander Joeris my fellowship mentor was helpful, appreciating critically my work. The others members of the AO CID contributed all in different steps of the projects, giving some lectures, reviewing the manuscript or explaining some issues. For all this great work I have to thank the whole AO-CID Team. I appreciated also the casual and friendly atmosphere in the team. A special thank goes also to Irfan my fellow college. I will never forget our nice and philosophic tea-breaks :o)
Another highlight of our fellowship was the 2 days visit of the ARI center in Davos. The ARI team was really kind and showed us the whole center explaining us precisely the different subunits and research projects. This gave us a more complete image of the research work done by the AO Foundation.

Conclusions/future plans in clinical research/cooperation with AOCID or the AO
It was a great and instructive time at the AO CID in Dübendorf. I'm shure that I will use my new research skills for future work. And who knows, maybe I will have another opportunity to work with the AO CID. I will definitively welcome it!

I became also aware of the AO Trauma clinical fellowship program and others opportunities the AO foundation offer to surgeons. I will definitively further benefit of it.

Irfan Shah, Pakistan, Apr–Jun 2016

"A wonderful and enjoyable learning experience"

Dr. Irfan Shah (Islamabad, Pakistan)

I am an oral and maxillofacial surgeon from Pakistan. I work at Armed Forces Institute of Dentistry, as a faculty member of National University of Medical Sciences (NUMS), Islamabad. Ever since entering my specialty, I have always been interested in the educational and research activities of AO Foundation and AOCMF. I have always found AO to be a great learning and networking platform for surgeons.

I had some basic knowledge of research from my fellowship of the College of Physicians and Surgeon of Pakistan but I always wanted to build upon that and to know more about clinical research. The AOCID fellowship looked like a perfect solution to what I wanted. I applied for it and luckily got selected. During my stay at AOCID, I learned that the fellowship is a beautifully designed course for surgeons who want to gain training and experience in all phases of clinical research - from planning and designing of clinical studies to the publication stage of their research findings.

The fellowship consisted of a number of very useful presentations on different aspects of clinical research, online courses, familiarity and use of statistical software, hands on work on research projects, self-directed learning and constant guidance and supervision.

During my fellowship, I worked on two projects - a retrospective case series of temporo-mandibular joint (TMJ) ankylosis and a prospective study on documentation of surgical informedconsent practices in oral and maxillofacial surgery setups. Anahi Hurtado – a very pleasant and good natured colleague (now friend) - helped me at all stages of both projects for which I will never be able to thank her enough. Vicky and Christian helped me in the statistics and data analysis as well as in designing data collection tool for my prospective study. I am very thankful to both for their teachings and enabling me to make sense of the statistical tests.

And it was not only work. Switzerland is beautiful and all of it is worth seeing. I enjoyed knowing about the Swiss culture and exploring sights of Zurich as well as other cities of Switzerland. The country side, the mountains, the abundant greenery and the many lakes scattered all around the country are all stunningly beautiful.

I would like to express my gratitude to my fellowship mentor Alexander Joeris for his guidance and support throughout my stay at AOCID. I am also very thankful to the AOCID director, Martin Schuler for supporting the fellowships. I will always remember Mona, Ivo, Diarmuid, Brigitte, Patrick, Nicole, Andreas, Elke, Andrea, Ursula, Kathrine, Joffrey and other members of AOCID for making my fellowship all that enjoyable and memorable. My special thanks go to Mauro, my fellowship colleague for making my overall stay in Switzerland a very delightful experience.

I would do injustice if I don't thank AOCMF for sponsoring my fellowship. Last but not the least, I am very thankful to my institution and university back home for sparing me for three months to complete this fellowship.

I am sure my relation with AOCID will remain strong and together we will work on clinical research projects in future.

Jackie Chau, Hong Kong, Sep-Dec 2015

"How exciting it was to work as an AO Fellow!"

Jackie pictured in the snow outside the famous AO Center in Davos

I graduated from the University of Auckland, New Zealand, and subsequently started my residency in Kwong Wah Hospital, Hong Kong in 2008.

AO Trauma courses are very popular in Hong Kong and I've attended 5 AO courses since 2010. My supervisor, Dr SB Woo, introduced me to the AOCID fellowship.

I have always been interested in research and how science can be applied to improve patient care. Clinical research in orthopedics is challenging and evidence-based practice is often limited by the level of evidence available. The AOCID fellowship provided me with an opportunity to develop my scientific and analytical skills. In addition, the knowledge and experience I gained can help me to better prepare clinicians to perform clinical investigations.

The title of my project was, "Registry of Atypical Femoral Fractures in Hong Kong."

My three months in AOCID started with introductory lectures and training on all the "essentials" of clinical research. I worked closely with Anahi, my fellowship mentor to develop a well-designed plan for the registry and to establish and test the database. During the process, I gained experience using important tools for clinical research, including database management and statistical software.

The AOCID staff was always helpful and resourceful. Coming from Hong Kong, one of the most fast-paced cities in the world, I was impressed by how quickly my questions were responded to and how problems are solved in CID. The department meetings and educational events also gave me an overview of other current studies in CID and the typical successes and challenges faced.

The AOCID fellowship has given me an in-depth view of clinical research, and provided valuable tools to bring back to Hong Kong. The experience will help me to improve the quality of clinical research in my hospital, and I am looking forward to future cooperation with the AO – in both of the areas of research and education.

- Jackie Chau, December 2015
 

Hua Zhou, China, Sep–Dec 2015

"The fellowship has opened my eyes to all parts of clinical research"

Hua Zhou enjoying the Swiss countryside during his leisure time.

After finishing my clinical medicine studies in Wuhan University, Wuhan, China, I started my PhD program in Peking University Health Science Center in 2007. Since 2010, I have worked at the Department of Orthopedics, Peking University Third Hospital, in Beijing, China.

In 2012, I was lucky enough to attend the AO Principles Course, and have been a member of AOSpine since then.

A good surgeon not only performs the best available treatment for patients, but also knows why it is the best treatment and how to achieve the best outcomes. My rationale to apply for the fellowship was to perform clinical investigations and to write good study-related documents. I believe the fellowship of AOCID will improve the quality of my academic career.

While in Switzerland, I focused on the following two projects:
A, Prognostic factors in patients with chordomas.
B, Surgical treatment for patients with cervical spondylotic myelopathy.

During my fellowship, Alexander Joeris was my fellowship mentor, Anahi Hurtado was my methodological mentor, and Vasiliki Kalampoki was my medical statistician. They were kind and helpful. I was able to gain training and experience in all phases of clinical research. I was also impressed by the enthusiasm, diligence and dedication of all AOCID staff put into their jobs. They are helpful, friendly and inspiring and I enjoyed the work during my time here. Furthermore, the professional training courses were interesting and helpful.

Many thanks to Andreas Fäh, Alexander Joeris, Anahi Hurtado, Ivo Schauwecker, Denise Hess, Vasiliki Kalampoki, Kathrin Espinoza, Andrea Sebald, Elke Rometsch, Janik Hilse, Diarmuid De Faoite, Brigitte S. Gallo-Kopf and all of the other AOCID employees involved in my AOCID fellowship. Many thanks to Mona Mathieson for her excellent organization of my accommodation in Switzerland. Jackie, a surgeon from Hong Kong, was also a clinical fellow at AOCID during my time there. We attend AO training courses together and discussed many clinical topics.

The most important thing is that the fellowship has opened my eyes to all parts of clinical research, which will really help me to do clinical research in my home hospital. When I return to China, I will apply what I have learned during the fellowship to the new projects.

I have made friends from several countries. Also I am deeply attracted by the beautiful countryside and mountains in Switzerland. I am looking forward to more contact and cooperation with the AO Foundation, especially with AOCID in the future.

- Hua Zhou, December 2015.

Babatunde Akinbami, Nigeria, Apr–June 2015

"Will help me to conduct research in my clinical practice"

Babatunde Akinbami (left) with Alexander Joeris (AOCID) and Catherine Novoa who also completed a fellowship at the same time.

My name is Babatunde Akinbami from Port Harcourt, Nigeria. I was sponsored by AOCMF and hosted by the AOCID division of AO Foundation as a research fellow from April to June 2015. Indeed, it was a wonderful experience. I recognized my deficiencies in the conduct of research and I was able to make up for this during the fellowship training. I did my undergraduate medical training in the University of Lagos, Nigeria, where I obtained my Bachelor of Dental Surgery degree in 1994. I started my residency training in Oral and Maxillofacial Surgery in Obafemi Awolowo University Teaching Hospital, Ile-Ife in 1998. I attended the AO Principles course in 2010 in Lagos. Although I had some foundation in clinical research, it was not sufficient and fortunately, AOCID, which is famous in running international multicenter clinical trials from the planning phase through the publication, offered me a good chance to become well-trained in this discipline.

The title of my project was ''Reconstruction of continuity defects of the mandible with non-vascularized bone grafts''. During the fellowship, with Anahí Hurtado-Chong as my fellowship mentor and Elke Rometsch as my methodical mentor, I gained a lot of expertise and experiences in all phases of clinical research. I was fascinated by the enthusiasm, thoroughness, level of intelligence, diligence, patience and commitment to work by all the CID staff. These aspects, no doubt, contribute to the huge success and great impact of the organization/division in the conduct of multicenter studies in all aspects of trauma. I received tremendous insight into all parts of clinical trials, something which will help me to conduct research in my clinical practice. I am delighted to be the first AO clinical research fellow from Black Africa and I am looking forward for more opportunities to do clinical research in the future with the wealth of experience I acquired. I enjoyed working as an AOCID fellow and I will not forget this experience very quickly.
Thank you all.

– Babatunde Akinbami, July 2015

Catherine Novoa, Colombia, Apr–Jun 2015

My unforgettable three months!

Catherine with Alexander Joeris and her well-earned AOCID Clinical Research Fellowship certificate.


About me

I finished my medical studies in El Bosque University in Bogota, Colombia in 2008. I then started my orthopedics residency in Fundación Santa fé de Bogota in 2010. My qualification as an orthopedic surgeon came in August of 2014 and I currently work at Fundación Santa fé de Bogota.

They motivate us to perform research in my residency program. Some of my teachers are closely linked to the AO Foundation and therefore some of our residents have done this fellowship. They all motivated me to apply for an AOCID fellowship.

In order to be a good surgeon and to give our patients the best available treatment, you have to know how to recognize the best treatments to achieve the best results. My rationale to apply for the fellowship was to learn how to perform very good studies and write the best literature. In this way, surgeons who are also researchers can to keep improving patient care and teaching future generations.

The fellowship

The title of my study was, "Prevalence of failure in the treatment of intertrochanteric fractures. A retrospective study."

When I arrived, everyone at AOCID were all very friendly and open to teaching me all they could and that was very nice. They helped me with my research and the doubts about it, we did a very good job together. Special thanks to Alexander and Anahi (medical leaders) who were always committed to my learning and Vicky and Brigitte (statistics and medical writing) for their great help.

I had the opportunity also to explore some Swiss cities besides Zurich. And I was lucky enough to visit some cities in Europe, so this was not only enriching experience from an academic point of view but also from a personal one.

I therefore thank the amazing group of people who all belong to AOCID for making this time an "unforgettable three months".

During my fellowship I acquired knowledge of the phases of clinical research. I will apply this knowledge to help improve research in my country and my region, in my role as an orthopedic surgeon. This year I will apply for a knee surgeon clinical fellowship to start in 2016. I will use the knowledge I learned at AOCID to become involved in some clinical projects at my hospital, ones that are already running, and to help start new ones with new ideas.

Matheus Azi, Brazil, Apr–Nov 2014

"It was a remarkable experience to be involved with the AO's efforts to improve clinical research worldwide."

Matheus Azi (left) is presented with his certificate by Dr Alexander Joeris, the AOCID Fellowship Manager

I work as an orthopedic trauma surgeon in Salvador, Brazil. I attended the Roadmap to Clinical Research course and other AOCID activities which were promoted by AOTrauma in Latin America. In those meetings I had the opportunity to learn about the work conducted by AOCID and how the fellowship could be an opportunity to improve my skills as a researcher.
I was particularly taken by this quote by Maurice E. Muller: "Our effort to document our patient case studies was the start for evidence based medicine".

My project during my fellowship was titled, "Treatment of Post-traumatic Bone Defects of the Lower Limb Using the Biomembrane Technique Followed by Autologous Bone Graft".

During my fellowship I had opportunity to discuss my projects with the AOCID team of experts in clinical research. I also could sample life in the AO offices where there are employees from many different parts of the world.

While on my fellowship I could also begin to understand the complexity of conducting research on an international basis, and the issues that arise when dealing with different countries, languages and regulations.

I hope in the future to develop new projects together with AOCID and AOTrauma, projects which can benefit the clinical research conducted in my region.

Matheus Azi, Salvador, Brazil

Alessandro Aprato, Italy, Sep–Nov 2014

"A great experience!"

Alessandro Aprato (center) surrounded by AOCID colleagues.

I work in the Hip and Pelvis Unit of the University of Turin in Turin, Italy.

After being involved in several low quality clinical studies, I was looking to improve my ability to design, perform, analyze and finalize clinical studies.

AOCID (AO Clinical Investigation and Documentation) is famous in running international multicenter clinical trials from the planning phase through to publication and offered me a good chance to become well-trained in this discipline. I had great time working as an AOCID fellow, and I will take this experience forever with me.

The study I worked on with AOCID is on the socioeconomic burden of acetabular and pelvic fractures.

During the fellowship, several ideas for clinical studies came into my mind and I can't wait to start designing these new studies. I do believe that this experience will increase the quality of my future studies and I also hope this will help my academic career.

Alessandro Aprato, Turin, Italy

Aijaz Naik, India, Apr–May 2014

"The fellowship was very helpful for me to learn about all the phases of clinical research"

Aijaz Naik (center) pictured with AOCID colleagues upon finishing his fellowship.

I have been an AO fan for a long time. After finishing my masters in oral and maxillofacial surgery in 2009 at King George's Medical University in Lucknow India, I became a Registrar in 2009 and joined the Department of Oral and Maxillofacial Surgery GDC Srinagar in 2010, in my homeland.

During the same year I attended the AOCMF Principles Course in Lucknow and I found it very much worthwhile. I attended one more AOCMF Advances Course in 2011 in Bangalore which was very interesting. During these events I realized that the AO Foundation is an effective tool for imparting education all over the world to interested candidates. I therefore began to think of doing a fellowship and getting involved with the AO Foundation. Fortunately, I was selected for an AOCMF fellowship in 2012 and my fellowship center was Lomas Verdes hospital in Mexico under the guidance of Prof Cienfuegos Ricardo. This is a very busy trauma hospital and I gained a lot of experience in dealing with all sort of facial trauma reconstruction which was very helpful for me.

However, during all of these events, I was looking for a fellowship which would teach me about clinical research and documentation. Fortunately I came to know about the AOCID fellowship via the AO Foundation website. I studied the program besides going through the comments of past fellows and began to realize that, "Yes! This is the fellowship I'm looking for." Within days I had submitted my application form. Luckily I was selected and after joining I found it even more interesting than I had thought it would be.

While going through the fellowship period, I begin to realize how important it is to learn about conducting clinical research documentation in a scientific way. I hope I can be very helpful to my students in teaching Good Clinical Practice and scientific methods of documentation. My project of study during the fellowship period was titled 1.5 mm miniplate vs. 2.0mm miniplate in the management of simple unilateral mandible angle fracture management: a randomized clinical trial.

The fellowship was very helpful for me to learn about all the phases of clinical research, including:

the idea phase
documentation
statistics
systematic literature surfing
critical appraisal of literature

In addition, I was given a license to use and learn Stata statistical software for one year which shall be very helpful for me to learn more about it. I additionally passed an online Good Clinical Practice exam. This course gives a full insight into the most important aspects of clinical research and documentation. The AOCID office also managed to organize a short period of work in Basel University Hospital at the end of my fellowship. I found it interesting for two reasons. Firstly, because this hospital has remained the working place for two giant academicians and clinical researchers, namely Prof Spiessl and Prof Prein, who have contributed so much to the management of craniomaxillofacial trauma. Secondly, this hospital has continued to collaborate with the AO Foundation and has developed into a world famous research institute which uses the latest sophisticated gadgets for clinical research. I was fortunate enough to personally meet Prof Prein who is retired from the service but is still continuing with his clinical research.

Apart from the AOCID fellowship itself, it was a wonderful experience to get to know about Swiss culture and explore the beautiful places in Switzerland. To my surprise, I found every inch of Switzerland to be more beautiful than I had imagined. Workers from other countries are present in Switzerland, working in many different sectors. They have integrated into this rich culture which clearly shows the foresightedness and forbearance of Swiss people which is amazing.

I express my sincere gratitude to my fellowship mentor, Dr Alexander Joeris, whose encouragement, guidance and support, from the initial to the final level enabled me to develop an understanding of the subject. Also my first debt of gratitude must go to AOCID Director, Dr Beate Hanson, who patiently provided the vision, encouragement and advice necessary for me to proceed through the fellowship. Members of the AOCID team in Duebendorf and Davos also deserve my sincerest thanks, their friendly assistance has meant more to me than I could ever express.

Dr Aijaz Ahmad Naik, MDS maxillofacial surgery, Kashmir, India

Luciano Andres Rossi, Argentina, Jan–Mar 2014

"Will really help me to do clinical research in my home hospital"

Luciano Rossi (blue shirt) surrounded by AOCID employees.

After finishing my medical studies in the University of Buenos Aires in Argentina, I started my residency in orthopedics at the Italian Hospital of Buenos Aires in 2009. In 2010 I attended the AOTrauma Principles Course and in 2012 the AOTrauma Advances Course. Jorge Barla, a member of the trauma team of my hospital and an AO faculty member, made me aware of the fellowship.

There were two main reasons for me to do the fellowship. The first one was to be able to understand and identify the best available evidence for rational decision making in our daily practice. The second one was to gain training and experience in all phases of clinical research to improve the quality of my studies in the future. I focused on the following project while at AOCID, Adhesive Capsulitis of the shoulder. Intra-articular injections without image control accelerate pain and functional recovery.

I had a great and very useful experience in Switzerland. I gained training and experience in all phases of clinical research. It was very interesting to see how work is conducted in a multicenter study, the problems that arise and how they are resolved. All the members of the AOCID team treated me very well, showed great dedication and commitment and I am very grateful for that.
The most important thing is that I gained an insight into all parts of a clinical trial, which will really help me to do clinical research in my home hospital. When I return to Argentina, I believe that my experience studying here will open new doors, opportunities and perspectives for me to do clinical research in the future. I enjoyed the great time working as an AOCID fellow. I will recommend this fellowship to my partners because I think it is a very valuable experience.

Luciano Andres Rossi, March 2014

Fernando Brandão, Brazil, Sep–Nov 2013

"Clinical research from planning to publication"

Fernando in the AOCID offices.

I did my medical studies and orthopedics residency in the University of São Paulo, Brazil, from 1998 to 2007. Since 2010, I have been attending a PhD program at the University of São Paulo.

The AO Foundation has a great reputation in Brazil, and there I had the opportunity to attend the AOTrauma Principles and AOTrauma Advances courses.

Evidence-based medicine has become of utmost importance in medical practice. The production of good quality research is especially required in orthopedic surgery. The AOCID fellowship taught me the ways to practice clinical research at its highest level. The project I worked on in Switzerland is titled Reconstruction plates compared with flexible intramedullary nailing for midshaft clavicular fractures: a prospective, randomized clinical trial.

During the fellowship, I could truly dedicate my efforts to clinical research. With great support from my fellowship mentor, Alexander Joeris, and my mentor in Brazil, Kodi Kojima, I made great advances in my project. Additionally, I could actively participate in AOCID projects which my university is involved in. Overall, it was an amazing opportunity to be in touch with all stages of research development, from the idea phase through to publication.

The AOCID fellowship was a very worthwhile experience for me. Being in touch with high level and dedicated professionals led to my learning very important points that I will carry through all of my future projects. I intend to keep working on clinical research in orthopedic trauma and I hope to contribute to science with good quality studies in the future.

I really have to thank all the people who contributed to the wonderful experience I had at AOCID.

Thank you!

Fernando Brandão, November 2013

Ali Razmkon, Iran, Sep–Oct 2013

"High quality, world-class training in clinical research"

Ali (left) receiving his certificate from Diarmuid De Faoite, AOCID's Education Manager.

When I first decided to apply for the AOCID fellowship, I was working as a faculty member in the Department of Neurosurgery of Shiraz University of Medical Sciences, after finishing my five-year residency in neurosurgery in the same institution. I was not new to clinical research of course, and I had a handful of publications in different fields of clinical research. However, all of my knowledge and experience about clinical research came from self-study. I really felt the need to receive high quality, world-class training in clinical research – and AOCID gave me exactly what I needed.

I was informed of the fellowship by one of my mentors at my institution, Dr. Ali Haghnegahdar, a neurospine surgeon, a former AOSIR chairperson, and an AOSME faculty member. I applied for the AOSpine sponsored, AOCID administered, clinical research fellowship in September and October 2013. My project was a prospective survey on traumatic facet dislocations of the cervical spine.

The AOCID research fellowship program is not just intended to give you the experience and training you need to conduct a study, but it is also essential because every surgeon needs to know how to be able to incorporate the research evidence into his practice. Even if a surgeon is not interested in doing or participating in a research project, the basics of evidence-based medicine, and the way to critically appraise available studies, is essential for your practice.

The AOCID fellowship gave me new insights into clinical research in surgery and evidence-based medicine. I received good training on project planning, monitoring, statistics (including the expertise to work independently with the STATA software), critical appraisal, and also writing and publication. I had the opportunity to learn all of this in the context of a two-month fellowship in an organization which is responsible for producing high-quality evidence in surgery from the very early phases of study planning up to the final stages of publication. I really appreciate the help and support of all the AOCID staff during these two months.

Ali Razmkon, MD, Assistant Professor of Neurosurgery, Department of Neurosurgery, Shiraz University of Medical Sciences, Shiraz, Iran

Antonio Ernstberger, Germany, Feb–Jul 2013

"You will improve!"

Antonio Ernstberger (left) being presented with his fellowship certificate by AOCID's Alexander Joeris.

I am based at the Department of Trauma Surgery at the University Hospital of Regensburg in Germany. After my time at the boarding school of the Regensburger Domspatzen boys' choir, I began my career at the university hospital in community service. It was during this time that I had the good fortune to meet Michael Nerlich – my mentor over two decades. He is the director of the department and was trained by Harald Tscherne, who held the first chair of trauma surgery in Germany. I would like to take this opportunity to thank Mohammed Maghsudi who first invited me to work in the department. During my time as a student I found constant work in the department. In 2001, I became an intern, and in 2010, I became a consultant within the department.

Since 2004, I'm the physician of the AUDI Accident Research Unit (AARU) at the Department of Trauma Surgery at the University of Regensburg. In 2010 thanks to a fortunate coincidence, cooperation between the AO and AARU began. The AO was looking for a shuttle service at the AO Davos Courses and called AUDI. This was the start of not only a business relationship, a joint research project also grew out of this relationship. The connection with AO Clinical Investigation and Documentation (AOCID) enables the AARU to send clinical research fellows to AOCID. The first fellow was my colleague Christian Hainz.

I had the good luck to be sent by my boss to AOCID in 2013 on an "advanced fellowship". Because of my obligations to the German Association of Trauma Surgery and my work as a consultant, it was not possible to stay for three continuous months at the AOCID offices. Thanks to Beate Hanson, the director of AOCID, I was given the possibility to split the fellowship up into three parts, each of four weeks' duration. In this way, the customized fellowship was born!

I have been infected with the "AO Spirit" for a very long time. It all began in 1993 – when I first entered Michael Nerlich's orbit – and the AO's philosophy was taught to me. I passed the AO's trauma courses and I also enjoyed the Tips for Trainer's course that the AO holds for its faculty members. I'm also a member of the AOTrauma section in Germany, and previously I was in the German AO Alumni Chapter.

The outstanding AOCID clinical research fellowship was well known to me as a result of my background. It is a great honor for me to be able to participate on the program. Scientific work is my passion. The fellowship was the chance for me to carry out intensive work on a specific project over a longer period of time and with the unbelievable support of everyone within AOCID. I completed the following project titled: Control morbidity in road traffic accident: What can we learn from the German experience? An evaluation of the GIDAS database of 44,503 traffic victims in passenger cars.

The fellowship was a firework of education and scientific work for me. Bárbara Wicki, Alexander Joeris and especially Monica Daigl provided some of the highlights of the fellowship. Bárbara and Alexander as my fellowship mentors, Monica as my fantastic drill instructor for multivariable regression analysis. Thanks a lot to all of them! My scientific life has changed as a result of this experience.

Furthermore, the outstanding education protocol that every fellow has to follow is to be praised. The motivation of the teachers is great, while the themes are interesting and helpful. Many thanks to Ivo Schauwecker, Denise Schmid, Melissa Wilhelmi, Janik Hilse and all of the other AOCID employees involved in the fellowship. On top of all this, the good spirit of Beate Hanson, Andy Faeh and Diarmuid De Faoite not only motivated me but also gave me great pleasure. Many, many thanks to Beatrix Bläsi for every smile in the morning and for her excellent organization of my accommodation in Switzerland.

Time spent at the AOCID offices in Dübendorf is time well invested. Scientists who want to make extraordinarily good statistical analysis based on information contained in their own databases will have a great experience there. I will use what I have learned during the fellowship in future projects. The contact and the cooperation with the AO, and especially with AOCID I hope will never end.

Antonio Ernstberger, July 2013

José Alfredo Corredor Santos, Colombia, Apr–Jun 2013

I felt like more than a AOCID fellow, I felt like part of the AOCID team

Jose (center) pictured with Beate Hanson, Director of AOCID, and Alexander Joeris, Manager of the AOCID Clinical Research Fellowship.

In 2012, when I was working in Fundación Santa Fe de Bogotá as an orthopedic and traumatology resident, my last senior resident told me about his experience as an ARI fellow in Davos. However, I was more interested in clinical research than pre-clinical research. I found out about the possibility to apply for the clinical research fellowship with AOCID on the AO Foundation webpage.

I am interested in clinical research because during my medical school and my residency program I had the opportunity to work on some clinical research projects in Colombia and the USA. Through these experiences I learned that doctors who are involved in research can offer better solutions for a patient´s problem.

My research project in Switzerland was titled, Clinical and functional results after arthroscopic treatment of meniscus discoid.

From the moment I arrived at the AOCID offices in Dübendorf near Zürich, everybody showed great commitment to train me. They taught me about all of the phases of clinical research and were always ready to clarify any questions I had. The AOCID team made my months in Switzerland a wonderful and unforgettable time where I learned more than just clinical research. I had the opportunity to get to know Swiss culture and I met people from many different countries. I am sure that we will meet again in the near future.

During my fellowship I acquired in-depth knowledge of each phase of clinical research which I can apply in my role as a consultant in the future. My resident training will finish six months after my fellowship and after that I will apply for a spine clinical fellowship. I will then have the chance to become involved in some clinical projects. Additionally, I am planning to do a formal Masters in Clinical Research after I finish my spine fellowship. I am also available able to work with AOCID on their different projects that are running in Latin America.

José Alfredo Corredor Santos, June 2013

Alexander Joeris, Germany, Jul–Dec 2012

I never thought that clinical research could be so interesting and inspiring

Alexander discussing research at the AOCID Study Coordinator Course, Switzerland, 2012.

Once I finished my medical degree in 2001, I started my specialization in pediatric surgery at the Inselspital, part of the University of Bern in Switzerland. After passing the exam for pediatric surgery in 2007, I did a 6 month fellowship at the Red Cross War Memorial Children's Hospital in Cape Town, South Africa. This was followed by a one year fellowship at the Department for Orthopedic Surgery, Inselspital, Switzerland. Back in pediatric surgery, I focused on traumatology and orthopedics.

Ever since the early years of my specialization in pediatric surgery, my main interest was in traumatology and orthopedics. For this reason, I attended several AO courses and later on, I had the change to go to several pediatric AO courses in the role of an instructor. I also had the good fortune to work with Dr Theddy Slongo, who is very involved with the AO. Through him, I got to know about AOCID and the possibility of a clinical research fellowship there.

In a university hospital, conducting basic and clinical research is mandatory. Often it can only be done at the same time as daily clinical work. This means that there is often not enough manpower or time available to do so. In addition, professional support in all aspects needed for a good clinical study may be missing.

As our clinic was already involved in a clinical study with AOCID, doing a fellowship with them was a great opportunity to learn more about conducting clinical studies at a high level, and also to finish the clinical study which was already running.

The focus of my fellowship was to test the AO classification for pediatric long bone fractures (AO Pediatric Comprehensive Classification of Long Bone Fractures, PCCF) in a clinical setting, according to the third and last validation phase, using the AO Comprehensive Injury Automatic Classifier (AOCOIAC) software.

Bárbara Wicki and Laurent Audigé were my mentors, and they were always very helpful, friendly and inspiring. The fellowship was excellently organized and I felt I was a part of the CID team. I was impressed by the inspiring and dedicated clinical research work the whole team carries out. I especially enjoyed the fact that during my time there, Leonardo, a CMF surgeon from Brazil, was also there on a clinical research fellowship. Together we could share our experiences, attend CID-organized courses and discuss many clinical research topics.

I gained tremendous new insight into the conduct of clinical research and how to appraise clinical research already published. While working at CID, I developed a fascination and passion for clinical research I had not expected before.

So much so, that at the end of my fellowship I decided to take a new permanent job at CID! I will soon be involved in clinical investigations full time and support colleagues all over the world thanks to my clinical experience and knowledge of clinical research.

Thanks a lot to the whole team for the great time I had at CID as a fellow!

Leonardo Augusto Rachele Righesso, Brazil, Sep–Nov 2012

"Inspiring the next generation"

Leonardo with Professor Joachim Prein pictured at the AOCID offices.

"At the end of this fellowship, I feel happy and sad at the same time. Happy for how much I've learned and sad because as a result of what I've learned, I can now see how many studies are flawed."

My name is Leonardo and I am a Master's student at the Pontifícia Universidade Católica do Rio Grande do Sul, Brazil. I got to know about the AO and more specifically hear about the fellowship through a brochure a colleague gave me.

I was particularly interested in the fellowship because I felt incapable of critically appraising the literature in order to practice evidence-based oral & maxillofacial surgery.

The AOCID clinical research fellowship was an incredible experience! I'm impressed by how much I learned in just three months! Now I feel comfortable in critically appraising a study and in conducting a clinical trial. The focus of my research in Switzerland was on whether or not to use positioning plates in bimaxillary orthognathic surgery. In addition to learning so much, I did not just benefit professionally, the fellowship was personally enriching too. I had the opportunity to get to know a different culture and to make new friends.

I believe that every surgeon, whether working in research or not, should have the kind of knowledge I learned at AOCID.

I intend to keep working in clinical research. After I finish my Master's degree, I want to go on to apply for a PhD. At the same time, I intend to grow closer to AOCID and to partner with them in more clinical studies. One day, I'd like to share what I learned with others by becoming a university professor and/or AO faculty.