AO Trauma membership information
What is the AO Trauma membership network?

The AO Trauma membership network is essentially a community of trauma professionals who share a passion to improve patient care within their region and across the globe. Surgeons, researchers, and operating room personnel (ORP) have the opportunity to connect and exchange knowledge and can easily access an extensive range of educational material relevant to their daily practice. AO Trauma membership offers career opportunities by way of fellowships, faculty, and officer roles within the organization.

How can I join the AO Trauma community?

AO Trauma offers you two possible ways to join the global network of trauma and orthopedic professionals:

• Apply for AO Trauma membership
AOTrauma membership gives you access to the great variety of member-exclusive privileges.

• Join as a registered user
If you do not meet our membership eligibility requirements, AO Trauma offers you the opportunity to join for free as a registered user. Registered users have access to AO Trauma updates on news, innovative e-learning tools such as AO Surgery Reference, AO Trauma STaRT, a variety of free webinars and webcasts, and other selected educational content.

What are the prerequisites to become an AO Trauma member?

The AO Trauma membership is exclusive to musculoskeletal trauma professionals who have already participated in, and who clearly demonstrate the understanding of AO principles and philosophy. To apply for AO Trauma membership, you must fulfill the following prerequisites:

• Must be a musculoskeletal trauma professional
• MD must have attended an AO Trauma Principles Course
• ORP/nurses must have attended an AO Trauma course for ORP
• Researchers must be involved in musculoskeletal related research activity

My AO Trauma member card and certificate haven't arrived?

Membership packages are produced automatically by the end of every second month. If the package did not reach you or if you lost your card or certificate, please make sure your shipping address within your AO Trauma profile is valid and up-to-date, as this address is used to send the membership package. Once you have confirmed the address is correct, please contact us to request a new package.

I forgot my login information

• Password: if you have forgotten your AO Trauma profile password, you can simply use the 'Forgot password?' button when logging in. Enter your e-mail and click 'I'm not a robot' and a new password reset link will be sent to your e-mail address immediately.

• Username: to retrieve your email address you need to contact support.
AO Trauma membership fees and payments
Is there a membership fee discount for AO Trauma residents?

AO Trauma doesn't offer a special fee for residents.

What are the AO Trauma membership fees?

Membership fees:

One year: 100 CHF
Two years: 180 CHF

How can I pay the membership fee?

Log into your AO Trauma profile, select "Become a Member" and be directed through a simple payment guide. AO Trauma offers its members a variety of payment options:

• Online credit card payment
• Bank transfer

Am I notified about my membership before expiry?

Yes, AO Trauma uses e-mail notifications to inform its members about membership expiration. This gives you enough time to renew your membership with AO Trauma and maintain continuous access to the member-exclusive privileges.

Where can I obtain my membership payment receipt?

After logging into your AO Trauma profile, you can easily download the payment receipt if your membership was paid using the online credit card option. Go to "My profile" then to "My Transactions", where the payment receipts are stored.

How can I apply for or renew my AO Trauma membership?

After logging into your AO Trauma profile, you can easily apply for or renew your membership. Go to "My profile" then to "My Membership(s)". Hover over "Status" to see renewal button. Fill in a simple form and proceed to payment.

What happens when my membership expires?

If your membership expires you will automatically become a registered user. This means you will have limited access to AO Trauma privileges, but you will still be a part of the AO Trauma community. You will be notified by e-mail about its expiry and about opportunities to renew your membership.

How can I update information in my profile?

In case you like to update any AO Trauma profile details log into your AO Trauma profile, click "My Profile" under your avatar photo. Choose the details you would like to change and press the "Edit" button. Update the information and click "Save Profile Information".

How can I change my profile picture?

Log into your AO Trauma profile, click "My Profile" under your avatar photo. Then hoover over your old photo to see "Change photo" button. Drag your photo to requested area and click green button.

Can I be registered with or be a member of more than one of the AO Foundation's clinical divisions?

Yes, you can register or become a member of more than one AO Foundation clinical division with the same AO profile.

Register via "Become a Member" section to access new benefits on your dashboard.

If you are interested in becoming a member of more clinical divisions, each membership has to be paid individually as they bring you a different set of exclusive member privileges.

What is an AO Trauma voucher code?

AO Trauma offers its sponsors, industrial partners, and other stakeholders an alternative way of paying membership fees for a greater number of orthopedic surgeons or nurses by issuing non-personalized voucher codes for further distribution.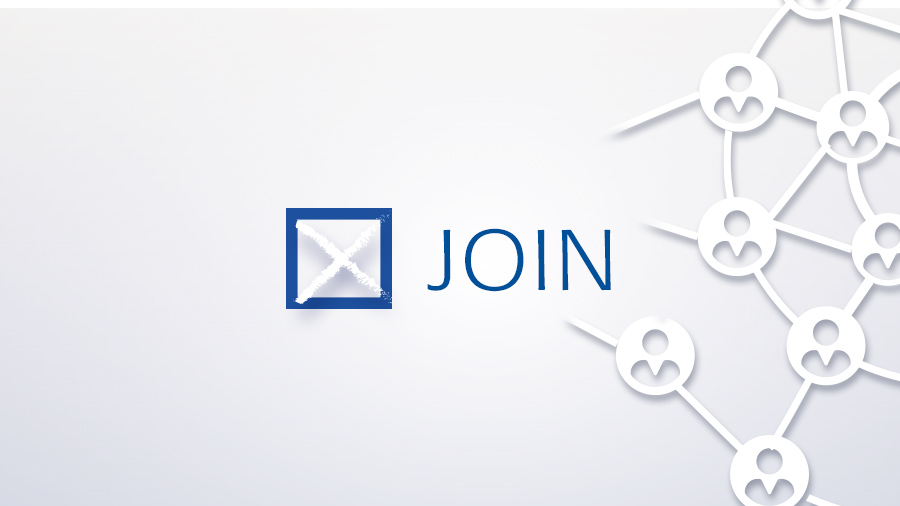 Join the world's largest trauma and orthopedics community!
As an AO Trauma member you have exclusive access to a broad range of valuable privileges aimed at accelerating your learning, assisting you in your daily clinical practice, and helping you to continuously improve patient care. You will benefit from exclusive privileges and opportunities to develop lifelong friendships and professional relationships.
You might also be interested in:
Courses and events
Browse through all AO Trauma courses and events worldwide.


Clinical library and tools
Enhance your expertise with AO Trauma's varied resources.