Managing Pediatric Fractures Course
"Testimonial text, related to the topic, or introductinoal text to the topic bla bla bla."
Surgeon xyz
The AO Trauma Course—Managing Pediatric Fractures aims to create a clinically centered learning environment where the current principles and techniques of fracture management in children and adolescents are demonstrated, applied, and discussed.
This course is for traumatologists, orthopedic surgeons, and other surgeons who are actively engaged in pediatric fracture care and who want to enhance their level of expertise in this field. Ideally, participants have completed the AO Trauma Course—Basic Principles of Fracture Management and must be able to communicate well in English.

Top national, regional, and international faculty
2-3 days in duration
For surgeons who already treat pediatric fractures
Network with colleagues from all over the world
CME credits
Managing Pediatric Fractures Course content
Module 1 Fundamentals of managing pediatric fractures
Module 2 Decision making
Module 3 Lower limb: femur fractures
Module 4 Lower limb: knee injuries
Module 5 Lower limb: tibia, and ankle injuries
Module 6 Upper limb: shoulder girdle injuries and humeral fractures
Module 7 Upper limb: supracondylar fractures
Module 8 Upper limb: elbow injuries
Module 9 Upper limb: forearm and wrist fractures
Module 10 Entire lower limb
Module 11 Entire upper limb
Module 12 Complex musculoskeletal injuries in children*
Module 13 Slipped capital femoral epiphysis*
Module 14 Deformity management*
Module 15 Pathological bone (non-oncological aspects)*
Module 16 Management of bone and joint infection in children*

*Only in selected courses. Check your chosen date and location for the full program.


Casting techniques and wedging:

Application of synthetic cast and Plaster of Paris cast highlighting precautions (forearm, long arm, long leg and hip spica)
Principles of wedging applied on a malaligned leg fracture

Elastic nailing in the femur: retrograde and anterograde techniques:

Identify those femoral fractures which are indicated for elastic nail fixation
Identify correct entry points distally and proximally
Apply elastic nails to fix femoral shaft fractures using antegrade and retrograde techniques
Explain technical failures while using elastic nails that may cause complications
Recognize the advantages of using end caps
Demonstrate proper end cap insertion
Discuss when to remove and demonstrate the procedure for removal of elastic nails

Fixation of femur proximal metaphyseal fracture using the LCP Pediatric Hip Plate:

Identify the challenges presented by proximal femoral fractures
Describe the advantages of using the LCP Pediatric Hip Plate in fixation of femur proximal metaphyseal fractures and recognize the axial stability provided by the three proximal lockinghead screws
Perform anatomical reduction of a mid-cervical femoral neck fracture and apply a 3.5mm, 130°
LCP Pediatric Hip Plate to the proximal femur

Fixation of Salter-Harris II Epiphyseal injury of distal femur with cannulated Screws:

Identify the fracture pattern and explain the factors that indicate surgical treatment
Perform correct fracture reduction and fixation with cannulated screws

Triplane (and Tillaux) fractures:

Describe the relative anatomy of Triplane and Tillaux fractures of the ankle
Draw and cut a Triplane fracture on the soft bone model
Demonstrate the technique to reduce and fix Triplane fractures with cannulated screws

Elastic nailing of humeral metaphyseal and shaft fractures:

Identify humeral shaft and metaphyseal fractures in which elastic nail fixation may be indicated
Identify correct entry points distally and proximally
Demonstrate how to apply elastic nails to the humerus using the "s" configuration of nail

Humerus Supracondylar fractures:

Explain the indications for K-wire fixation of pediatric supracondylar fractures of the distal humerus
Recognize the importance of anatomic fracture reduction in achieving stable fixation
Demonstrate reduction techniques and different fixation techniques using K-wires for Supracondylar fracture
Perform and test stability of different constructs of wire fixation (bilateral crossed k-wires, monolateral divergent and parallel lateral k-wires)
Discuss risks and how to avoid injury to nerves

Radial condyle and medial epicondyle fractures:

Discuss indications for fixation of medial epicondyle and lateral condyle fractures of the elbow
Perform reduction and fixation of lateral condyle and medial epicondyle fractures of the elbow with wires/screws

Elastic nailing of forearm and radial neck fractures:

Recognize the indications for using elastic nailing to fix forearm fractures
Apply elastic nails in the forearm using the antegrade and retrograde techniques
Describe the advantages and disadvantages of antegrade and retrograde techniques
Identify proper entry points for radius and ulna
Apply the elastic nail to reduce and fix a radial neck fracture

Proximal femoral varus osteotomy (valgus optional)*

Planning a varus/rotation osteotomy to correct coxa valga and femoral anteversion
Performing a varus rotation osteotomy of the proximal femur using the 3.5 mm 110° LCP Pediatric Hip Plate

*Only in selected courses. Check your chosen date and location for the full program.

Clinical decision making
Treating femur fractures in children and adolescents
Treating knee injuries in children of different ages
Tibial diaphysis and distal tibial fractures
Shoulder girdle and humerus
Supracondylar fractures
Elbow injuries: Lateral condyle, medial epicondyle and radial neck, and olecranon fractures
Treating forearm and wrist fractures
Pediatric lower limb injuries
Pediatric upper limb injuries
Open fractures & skeletal aspects of polytrauma in children*
Spinal trauma, pelvis & acetabular fractures, hip dislocations*
Causes and treatment of acquired deformity*
Causes and treatment of congenital deformity*
Infection*

*Only in selected courses. Check your chosen date and location for the full program.
Course details may be subject to change. Please check your chosen date and location for the detailed program.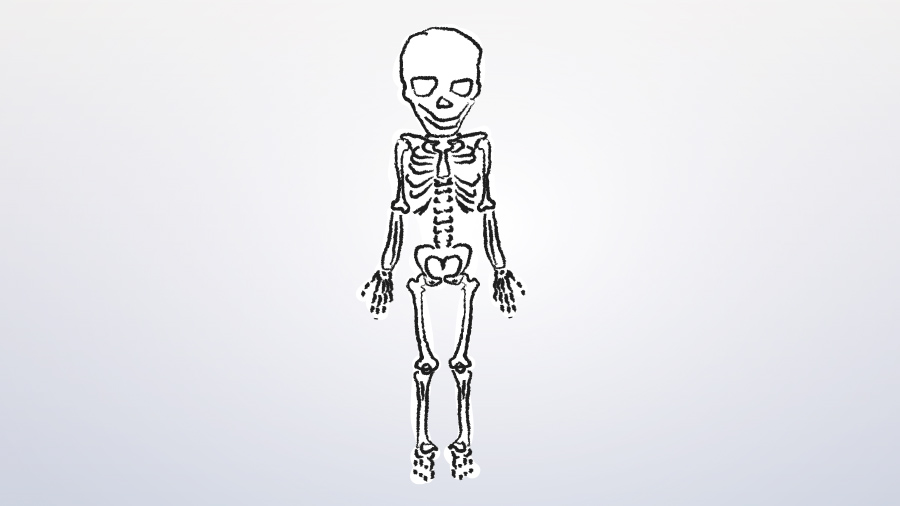 Pediatrics—curriculum and education taskforce
Browse the educational portfolio dealing with pediatric fracture management.