AO START
AO's interactive learning hub for Surgical Training and Assessment for Residents.
"AO START provides residents with up-to-date educational materials in an interactive, online format. It allows residents to learn orthopedic trauma from the world's experts at the click of a mouse."
James Krieg, AO START Executive Editor
Aligned with the AO Trauma Educational Program for Residents, AO START is built around defined learning objectives and targeted to meet the needs of residents.
The AO START modules are based on typical patient problems, making it easier for residents to directly apply what they learn to their daily practices. All content is organized into different levels of knowledge addressing the clinical scenarios residents face throughout their residencies.
AO START is free of charge and easy to use.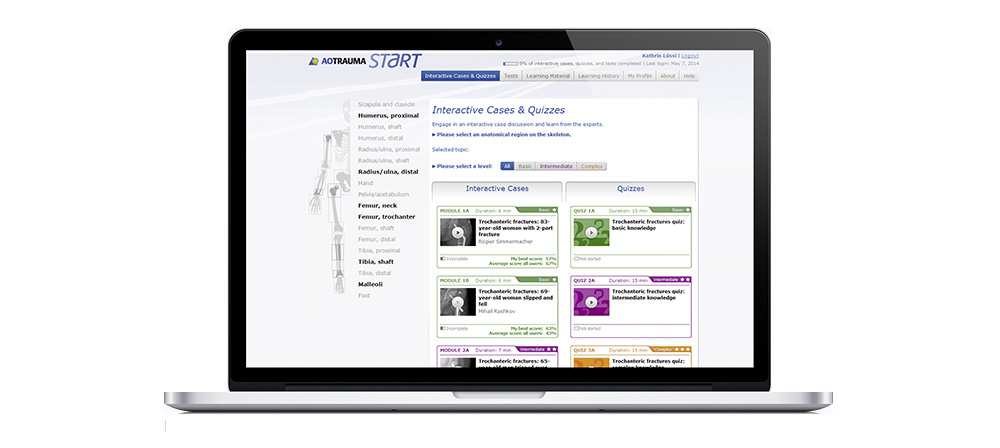 Improve surgical skills and clinical decision-making
One of the residents' main challenges is lack of time for learning and skills development. AO START provides easy access to relevant information that:
Supports self-directed learning

Reinforces basic principles to facilitate effective clinical decision-making

Complements formal educational offerings of certifying bodies and teaching hospitals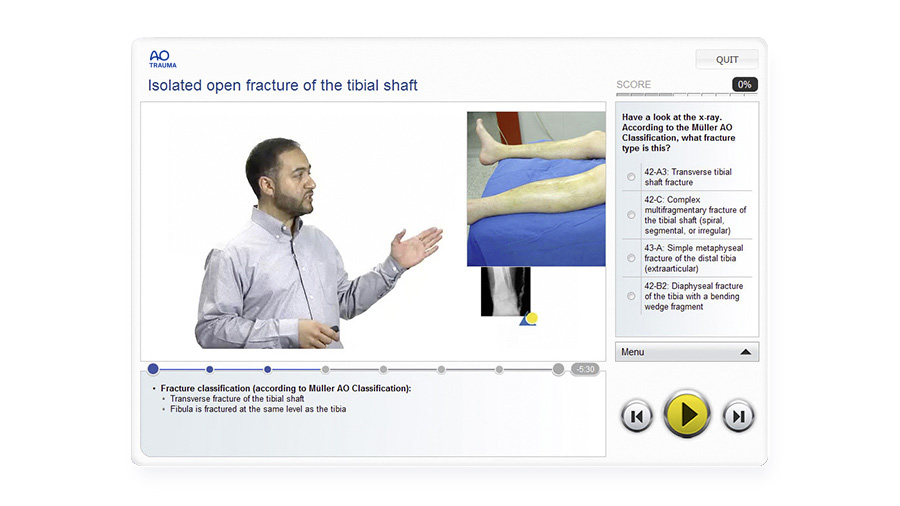 Engage in interactive case discussions
Short, focused video-based clinical case discussions are delivered by experienced international surgeons. Interactive case discussions promote learning based on common patient problems.
Case discussions are available in three levels: basic, intermediate, or complex.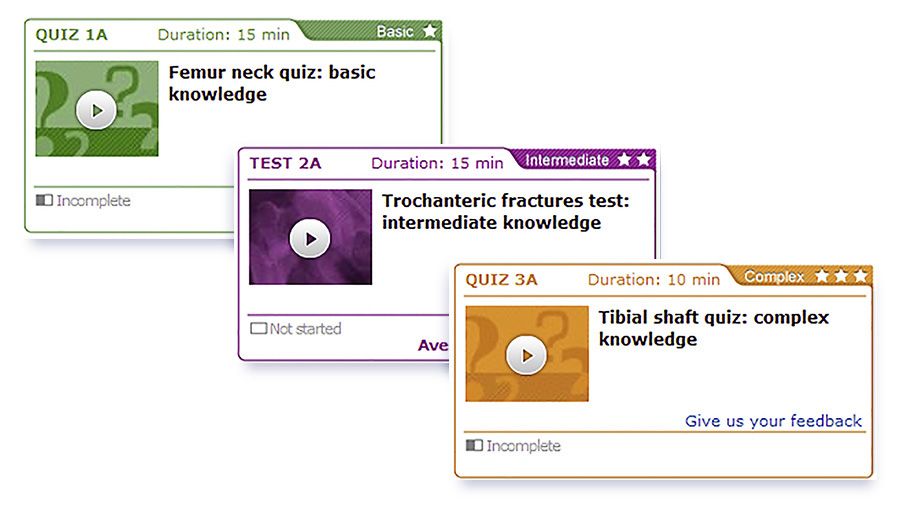 Identify knowledge gaps
Two different options for self-assessment based on multiple-choice questions are available in AO START:
Quizzes: best suited for learning. Provide immediate feedback to answers.

Self-assessment modules: ideal for identifying personal knowledge gaps. Summary of results is provided only upon completion.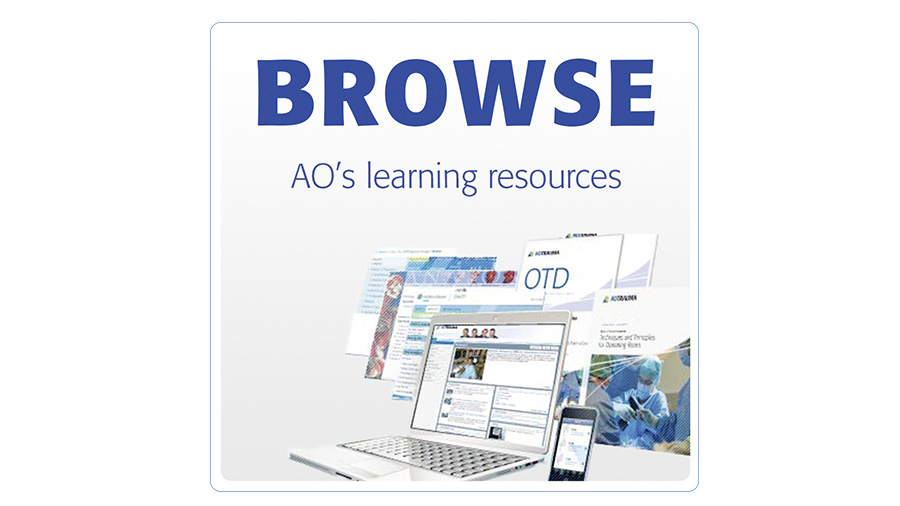 Easy access to AO resources
The learning material section of AO START provides an overview of the vast repository of AO learning resources.
AO START has been recognized multiple times as an award-winning interactive learning resource by three prestigious competitions in the field of rich media and digital healthcare.
You might also be interested in:
Courses and events
Browse through all AO Trauma courses and events worldwide.