Scientific Education and Research Foundation—Denver CO, USA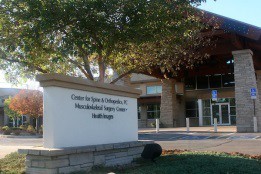 Address:
Scientific Education and Research Foundation
9005 Grant Street, Suite 200
80229, Denver CO
United States
Contact person:
Rianna Jackson
Ph: 303-287-2800
Fax: 303-287-7357
Email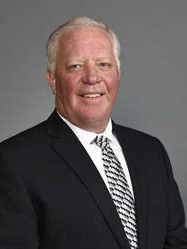 Spine Team:
Michael E. Janssen D.O.
Jacob C.L. Rumley, D.O.
Clay B. Dorenkamp, D.O.
Center description
The "Center for Spine and Orthopedics" (CSO) is solely devoted to the care of spinal disorders in the pediatric and adult populations. The CSO staff includes 3 orthopedic spine surgeons (Michael E. Janssen D.O., Jacob C.L. Rumley, D.O. and Clay B. Dorenkamp, D.O.) in addition to allied health professionals. International fellows will receive a broad clinical and operative exposure that includes patients with degenerative spinal disorders, deformities, and trauma. CSO offers a unique experience with varying philosophies, exposure to multiple surgical techniques, and a well-rounded approach to spine care, including both non-surgical and surgical treatment plans.
The "Scientific Education and Research Foundation" (SERF) is a non-profit learning and teaching center within CSO, that participates in collective research projects throughout the year.
Both CSO and SERF are located within a unique medical complex called the Thornton Spine and Orthopedic Center. This complex is also home to the "Musculoskeletal Surgery Center" (MSC) and an imaging center, known as "Centura Health Envision Radiology (CHER), aka Health Images – Denver. The mission of the MSC is to provide expertise and surgical procedures in a comfortable, safe and convenient environment. The MSC offers surgeons the most advanced medical equipment and technology available for minimally invasive techniques and procedures. Health Images opened in June 2003, and offers the patients of north Denver a new outpatient facility featuring, MRI, CT and Bone Densitometry for an enhanced experience in diagnostic imaging..
Faculty
Spine Surgeons:
Michael E. Janssen, D.O. (Fellowship Director)
Monroe I. Levine, MD (Fellowship Coordinator)
Jacob C. L. Rumley, D.O.
Clay B. Dorenkamp, D.O.
Orthopedic Surgeons:
Lucas G. Schnell, D.O.
Oscar F. Noel, D.O.
Jacob C. L. Rumley, D.O.
Clay B. Dorenkamp, D.O.
Physical Medicine and Rehabilitation:
George A. Leimbach, MD
Paul S. Leo, MD
Podiatrist/Surgeon:
Eric C. Kuhlman, DPM
Nurse Practitioners:
Ruth H. Beckham
Jacque Carbone
Physician Assistants:
Rachel J. Cengia
Kate Weisenborn
Kandace L. Hudson
Carly E. Galimanis
Most frequent facilities
HealthONE North Suburban Medical Center (NSMC)
Centura St. Anthony North Hospital (SAN)
Musculoskeletal Surgery Center (MSC)
Center for Spine and Orthopedics (CSO)
Scientific Education and Research Foundation (SERF)
Approximate percentage of exposure to the Spine by region
Cervical: 40%
Thoracic: 10%
Lumbar: 50%
Approximate percentage of Fellowship exposure to the Spine by diagnostic category:
Degenerative: 60%
Trauma: 10%
Deformity: 20%
Tumor: 5%
Other: 2.5%
Pediatric: 2.5%
Procedures
Approximately 600 procedures performed per year
Cervical deformity
Adult cervical reconstruction
Degenerative cervical spine
Anterior foraminotomy
Cervical stabilization
Laminoplasty
Microsurgical disc surgery
Posterior foraminotomy
Total disc replacement
Degenerative lumbar spine
ALIF
Dynamic posterior stabilization
Microsurgical disc surgery
Microsurgical spinal stenosis
Nucleus replacement
PLIF
TLIF
Total disc replacement
Osteoporotic spine
Kyphoplasty
Thoracolumbar deformity
Ankylosing spondylits osteotomy
Congenital deformities
Scoliotic deformities
Spondylolisthesis
Fellowship types
Observerships, short term (1-3 Months)
Requirements
English
Accommodation
Accommodation available for approx. USD 1900/month
Administration Fees
$200.00 per week, not to exceed $1600.00 (USD)
Please note that the Administration Fee will be deducted from your Stipend