UMAE Hospital de Traumatología y Ortopedia Lomas Verdes—Mexico City, Mexico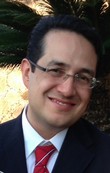 Team members:
Dr. Juvenal Ordaz Vega
Dr. Marco Marbán Heredia
Dr. Edgar Villegas Esquivel
Dr. Luis Munguía León
Dr. Iván Herrera Alcaráz
Dr. Miguel Sánchez Aquino
Dra.Verónica Chávez
Dra. Sindy Silva Martínez
Dr. Alfredo Sandoval Plata
Center description:
UMAE Lomas Verdes is one of the biggest Orthopedic care centers in Latin America. As the Spine team our daily purpose is transforming lives of our community through excellence in care, hard-work and learning.
One of the biggest challenges in spine care is to share knowledge and this is one of our mail goals. Our objectives are to show our approach to the different types of spinal pathology and how we solve them surgically, emphasizing planning and post-surgical analysis.
Most frequent pathologies:
Degenerative
Surgical procedures:
per year
Degenerative: 380
Trauma: 155
Deformity: 45
Tumor: 10
Infection: 10

Fellowship types:
Observership, Short-term
Language requirements:
English, Spanish
Vacancies per year:
Observership: 2 per year
Short-term: 2 per year
Fellowship start:
February
Program Characteristics:
Objectives
Our four Essentials represent our central priorities as a leading academic Spine health center:
Patient Caring | Excellent environment | Operational Excellence | Partnership.

Methodology
1. Clinical practice
As a visiting AO fellow you would inmerge in our daily activity.
During the week you would be allowed to scrub in and assist at the OR and participate in our clinical sessions.
2. Research
Every long term local fellow (2 years of training) is developing two research protocols, as a visiting AO fellow you have the opportunity to share your research experience at your center.
3. Academic
Every morning we have the coffee- clinical case presentation (includes degenerative, traumatic, complex scoliosis and some tumor cases). And every Thursday we have the Spine Meeting where we analyze in session the most complex cases and also the Senior Residents and fellows prepare academic lectures according to the University Program.
4. Evaluation
Assessment of standards of knowledge, skills and attitudes.
For the structured evaluation system under the perspective of professional skills, it is necessary to incorporate: checklists, rubrics, etc. taking into consideration the three axes for the development of competencies and adapting the results to the current institutional evaluation formats in the three axes:
- Declarative (Know)
- Procedural (Know how to do)
- Attitudinal (Know how to be)
Timetable:
From Monday to Friday 7 am to 5 PM. On call for emergency cases.