Instituto de Ortopedia e Traumatologia - HCFMUSP—Sao Paulo, Brazil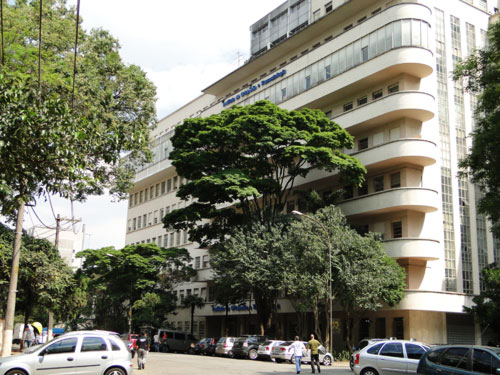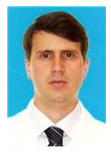 Team members:
Dr. Tarcisio Barros Filho
Dr. Raphael Marcon
Dr. Reginaldo Perilo de Oliveira
Dr. Eduardo Von Uhlendorf
Dr. Fernando Pedrosa
Dr. Ivan Dias da Rocha
Dr. Olavo Biraghi Letaif
Dr. Pedro Araújo Petersen
Dr. Alessandro Gonzalez Torelli
Center description
University of Sao Paulo (USP) is the biggest university in Brasil, with the higher number of peer-reviewed publications in the country. Our Orthopedic Department is located at the Hospital das Clinicas complex, a "city inside a city". This complex has eight buildings, two thousand beds (expanding to 2500) and is a national and Latin America reference center for trauma, tumor, heart diseases, children and many others specialties, including spine surgery. One of the buildings is our department, with 250 beds, 10 UCI beds, MRI and CT-Scan just for orthopedic patients, 11 OR Surgical Center. There are other 8 MRI and 8 CT-scans in the complex.
Department of spine pathology
The spine unit has 25 beds, a multidisciplinary team for medullar lesion patients and a administrative area in the second floor including a fellow and resident room with internet, publications access and office (including locker) facilities. A meeting room (15 people) with wireless internet, presentation facilities are also available exclusively for the spine unit, as one administrative secretary and one research secretary. Our institution offers a statistics and research support. The head of the orthopedic department is a spine surgeon and also vice-director of the Medical School. Last year he was the president of the Brazilian Orthopedic Society. He will be our program director.
Most frequent pathologies
Degenerative, Trauma
Procedures
264 per year
Degenerative: 115 per year
Trauma: 71 per year
Deformity: 49 per year
Infection: 25 per year
Tumor: 4 per year
Fellowship types
Observership, Short-term, Associate Fellow
Language requirements
English, Portuguese, Spanish
Vacancies per year:
Observership: 1 per year
Short Term: 2 per year
Associate fellow: 4 per year
Special requirements
No special requirements
Program Characteristic:
Objectives
At the end of our program the fellow should be able to:
Recognize, classification and give directions to treatment of patients with spinal trauma.
Complete a neurologic and orthopaedic exam in spinal trauma patients.
Evaluate a spine MRI Scan and CT-scan in Spine.
Recognize risks and possible complications in spine trauma surgery.
Operate less complicated cases of lumbar and cervical trauma. (posterior fixation with lumbar pedicle screws and cervical lateral mass screws).
Participate in our studies.
Methodology
1. Offices:
Evaluate and understand clinical and behaviour pathologies in spine diseases.
Indicate the best exam and indicate the appropriate treatment.
Recognize surgical pathologies.
The fellow will be allowed to participate in our appointments and discuss the treatment indication.
2. Spine unit patients
Observe post-op patients, complications and evolution.
Participate in protocol registration and documentation.
Recognize clinical and surgical complications and understand the initial treatment directions.
3. Operation rooms
"Scrub in" fellowship
Assist simple and complex spine surgeries
Perform patient positioning and preparation
Perform less difficult instrumentation and surgeries (under supervision and depending on demand and surgical skills)
Fill out protocols studies papers
Indicate and sometimes perform surgical accesses.
Timetable
Full-time regime Monday to Friday 07.30 am to 19.30 pm. Saturday 08.00 am to 12.20pm Cadaver labs.