Instituto Columna / HVS / Biocor—Belo Horizonte, Brazil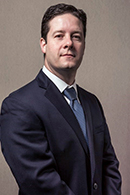 Team members:
Dr. Roberto Sakamoto
Dr. Marcos Júnior
Dr. Leonardo Aguiar
Dr. Marcelo Gonçalves
Dr. Daniel Oliveira
Dr. Germano Senna
Dr. Bruno Fontes
Dr. Manuel Porto
Dr. Rafael Porto
Center description:
We have a solid and well designed group of independent spine surgeons working together and with a special interest in high quality spine education and qualification of new young spine surgeons, already. Considering the whole team, our department is able to comprise the main different fields of spine surgery - degenerative, trauma, deformities (adult and pediatric), MIS, tumors and infection. Together with surgeries, we have places for consult, acting in private and public hospitals. We are a total of 9 spine surgeons with two hospitals as reference, besides, we work with residents on more 7 different places, depending on the type of case.
Focusing in offering high quality spine surgery and care for patients, we are a group which is well recognized with education and research as other important centers of attention.
Finally, we receive officially 2 orthopedic or neurosurgeons by year for an official Brazilian Spine Society Specialization Program of 2 years – selection by written tests, CV and interview, besides, other spine surgeons and external residents, fellow for short-term observational programs in more specific topics, as MIS spine surgery, for example.
Most frequent pathologies:
Degenerative, Deformity and Trauma
Procedures:
531 per year
Degenerative: 250 per year
Deformity: 150 per year
Trauma: 96 per year
Tumor: 20 per year
Infection: 15 per year
Fellowship types:
Observership, Short-term, Associate Fellow
Language requirements:
Portuguese
Vacancies per year:
Observership: 8 per year
Short Term: 5 per year
Associate fellow: 4 per year
Fellowship start:
Associate fellow: March
Short Term: Anytime
Observership: Anytime
Special requirements
For international fellows there is a need of a registration in Regional Medical Council (CRM-MG), informing their period of fellow and hospital, as the details of fellowship Program. Until now, we do not know about costs involved in this process.
Program characteristic:
Objectives
The applicant need to show his real interest in spine surgery and extreme care and responsibilities in taking care of patients, following the AOSpine principles of care and treatment.
Methodology
1. Clinical practice
All subspecialties of spine surgery are covered in the program. Ambulatory assistance, in hospital assistance and day hospital facility as well.

2. Research
The fellow is encouraged to get involvement in different research projects, nationally and internationally.
Once or twice a month, we have a scientific paper discussion meeting (Journal Club), in which we discuss different topics about spine surgery and present important papers published on important spine journals.
Once a week, we have a research meeting, discussing projects which are under development.

3. Academic
Several members of the team are Masters or PhD.
Once a week, we have the general scientific meeting, with classes (whole year program defined previously for residents), clinical pre and postoperative cases for discussion, counting on other spine surgeons as visitors and a radiologist which is dedicated to spine image exams.

4. Other activities
Personal support for the fellows during their stay in town.

5. Evaluation
Each quarter.
Timetable:
Clinical meetings Monday at 06:00 PM
Surgical days at 06:30 AM