Hospital Universitário Fundación Santa Fé de Bogotá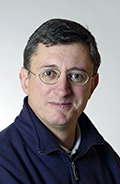 Team members:
Orthopedics Staff:
Dr. Fernando Alvarado Gómez
Dr. Andrés Rodríguez Múnera
Dra. María Constanza Bedoya Vizcaya
Dr. Camilo Vélez Escallón
Neurosurgery Staff:
Dr. Fernando Hakim Daccach
Dr. Enrique Jiménez Hakim
Dr. Juan Fernando Ramón Cuellar
Dr. Diego Gómez Amarrillo
Dr. Juan Armando Mejía
Center description:
Hospital Universitario Fundación Santa Fe de Bogotá is a private social organization that works to be a leader and positive influencer in the health sector and to contribute to the wellbeing of individuals and communities alike. For more than 40 years, the Foundation has worked to make a difference in society and build superior value for patients, families and visitors.
Our hospital received the general accreditation of the International Joint Commission - JCI since 2012 and ratified its commitment and innovation in 2016 with accreditation as a Hospital Academic Medical Center for the provision of health services with the highest standards of quality and safety. Therefore, our hospital becomes the only institution in the country accredited in this category and that has JCI-accredited centers of excellence such as: Program in Articular Replacements (2013), Peritoneal and Liver Transplant Neoplasms programs ( 2015), and programs in Cerebrovascular Attack and Narrow Lumbar Channel (2016), being reaccredited again in November 2019. In this way, the Foundation is positioned itself as the second institution worldwide to have more Certified Clinical Care Centers and be the first clinical service center focused on narrow spine in Colombia and Latin America.
As a current projection of our spine surgery section, we are implementing high-quality programs under JCI international standards, such as the Center for Excellence in Clinical Care of the Narrow Lumbar Canal, which is the first in the world to be created. In addition, it has extensive experience in pathologies such as cervical degeneration, and in turn other centers of excellence are being developed such as: pediatric deformities and osteoporosis, since we have an expert staff in highly complex surgeries, revision and deep infections. As an AOSPINE center, we will be in our process towards a high-quality certified spine surgery center with the possibility of offering high-quality and high-quality educational programs in our service to the local population.
Students in training in spine surgery will form part of the leading research group of the spine surgery service of the Hospital Universitario Fundación Santa Fe de Bogotá, which in recent years has been improving its participation in national and international events. Depending on the type of link in the hospital, they must generate research projects that involve teachers in their area, that guide them as thematic advisers and that, according to their relevance and design, can be developed entirely in a cross-curricular way. The foundation has indicated a protected time for the development of research proposals. This applies to short-term program participants.
Most frequent pathologies:
Degenerative
Procedures:
682 per year
Degenerative: 274 per year
Deformity: 170 per year
Trauma: 102 per year
Tumor: 68 per year
Infection: 68 per year
Fellowship types:
Observership, Short-term, Associate Fellow
Language requirements:
English, Spanish
Vacancies per year:
Observership: 5 per year
Short Term: 3 per year
Associate fellow: 2 per year
Fellowship start:
Associate fellow: February, August
Short Term: February, August
Observership: Anytime
Special requirements:
Curriculum vitae, a photo of formal career and white background, copies of: Identity document, diploma and postgraduate degree certificate, updated BLS and ACLS course certificate, professional card, certificate of antibody titers for hepatitis and for chickenpox, medical insurance. Certificate of postgraduate grades and certificate of vaccine against measles not older than 9 years of applied
Program characteristic:
Objectives
Provide our fellows with a high academic quality experience that allows them to improve their knowledge in pathologies and surgical techniques of the spine, for their professional development with an ethical and responsible vision towards the patient, complying with the values of AOspine.
Methodology
1. Clinical practice
Our students will be able to attend the multiple activities of the spine section such as: ambulatory care, hospital activities and surgeries, which cover all the spine subtopics.

2. Research
Participate in medical research with topics related to this specialty by conducting and reviewing research work together with the group in the spine section.

3. Academic
This group has highly specialized personnel in spinal pathologies, and in other areas such as epidemiology.

4. Other activities
Participant in the care and creation of centers of excellence focused on pathologies of the spine.

5. Evaluation
Assessments will be conducted at the end of the rotation and the associate program will be conducted every three months and at the end of the program.
Timetable:
Attendance to daily activities from 6:30 am and meetings specified in the program