Hospital San Martín de La Plata (HIGA)—Buenos Aires, Argentina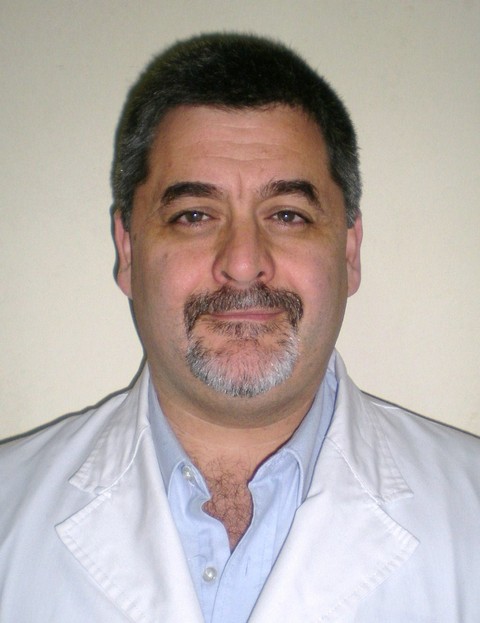 Team members:
Dr. Alvaro Enrique Borri
Dr. Martin Medina
Dr. Nicolás CIccioli
Center description:
Spinal Pathology Unit of the Hospital San Martín de La Plata, Argentina recognized by the Society of Spine Pathology, operates within the Department of Orthopedics and Traumatology and referral center in spinal cord trauma. The General Hospital Acute Inter-zonal "General San Martin" is a university hospital referral center nationally and neighboring countries, has Chair offices of most medical specialties and virtually all medical and medical state. The Orthopedics and Trauma is one of the more experiences in the country.
Most frequent pathologies:
Degenerative
Procedures:
213 per year
Degenerative: 76 per year
Infection: 47 per year
Deformity: 40 per year
Trauma: 27 per year
Tumor: 23 per year
Fellowship types:
Observership, Short-term, Associate Fellow
Language requirements:
English, Spanish
Vacancies per year:
Observership: 6 per year
Short Term: 3 per year
Associate fellow: 2 per year
Fellowship start:
Associate fellow: July
Short Term: Anytime
Observership: Anytime
Special requirements:
Applications requirements for long-term fellowship. Please contact "Universidad Nacional de la Plata" education department.
Program characteristic:
Objectives
Analysis and diagnosis of patients. Outpatient and hospitalized cases are fully studied to arrive at a more accurate diagnosis and determine the best treatment option, conservative or surgical.
Methodology
1. Clinical practice
The spinal unit performs diagnostic and therapeutic practices in traumatic, degenerative, deformity, tumor. Having a post basic training in adult spine pathology recognized by the Faculty of Science Medical La Plata and a multidisciplinary team working for the care of patients with spinal cord injury. Fellows will perform different activities, according to the duration of their training.
Weekly spine unit meeting, in which the group reviews the cases.

2. Research
The fellow will participate in research protocol that will be allocated based on the time of his stay and the performance of his research. He will participate in the clinical research of the spine unit.

3. Academic
Theoretical classes, education based on problem solving, pre-surgical, post-surgical and bibliographic athenaeums. Permanent participation in local, national and international meetings, synchronous online activities with past fellows.

4. Other activities
Percutaneous diagnostic and therapeutic practices.

5. Evaluation
Multiple choice exams, self-assessment, problem solving according to complexity."
Timetable:
Full-time regime Monday to Friday from 07:30 AM to 04:00 PM