Hospital Militar—Bogotá, Colombia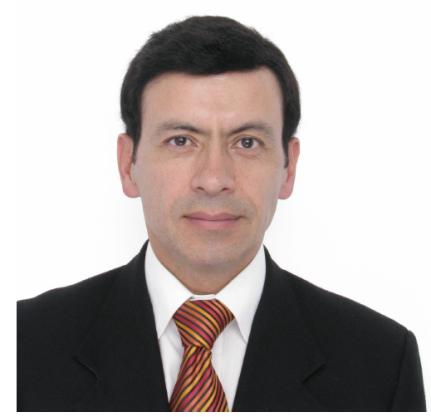 Team members:

Orthopedics Staff:
Dr. Victor Arrieta María
Dr. Juan Carlos Andrade Rodríguez
Dr. Gustavo Rozo López
Neurosurgery Staff:
Dr. Erik Muñoz Rodríguez
Dr. Luis Orlando Rojas Romero
Dr. Juan Carlos Luque Suarez
Dr. Leonardo Chacón Zambrano
Orthopedics External Staff:
Dr Mario Herrera Mendez Clinica
Colombia - SANITAS
Center description
The Hospital Militar Central has been operating for a 100 years. It is very well equipped and is one of the largest medical facilities in Colombia. Located in the city of Bogota, is an 800 bed hospital and in addition to medical care, provides a variety of educational services. The Spine Surgery Unit works together with the Neurosurgery Service, handling patients with spine pathologies.
Most frequent pathologies
Degenerative
Procedures
352 per year
Degenerative: 212 per year
Trauma: 70 per year
Deformity: 35 per year
Infection: 24 per year
Tumor: 11 per year



Fellowship types
Observership: 1 per year
Short Term: 3 per year
Associate fellow: 2 per year
Language requirements
Spanish
Vacancy per year:
Observership: 1 per year
Short Term: 3 per year
Associate fellow: 2 per year
Fellowship start:
Associate fellow: February
Short Term: Quarterly periods: February, May and August
Observership: Anytime
Special requirements:
The government requires a visitor visa (type V), health insurance and the hospital charges a $1.000.000 Colombian pesos ($250 USD) per month fee for the graduate observer program.
Program Characteristic:
Objectives
The objective of our program is to train competent specialists in the different pathologies of the axial skeleton that includes the spinal column and the pelvic ring, so that they can diagnose and treat them in a timely and effective manner.
1. Clinical practice
The fellow must carry out evaluation of patients under the supervision of the treating specialist, daily evaluation of hospitalized patients, response to consults from inpatients and in the emergency department. Assist in emergency and scheduled surgeries and other activities that are requirements according to the needs of the service.

2. Research
Participation is expected in some of the service's active research projects in spinal or pelvic ring pathologies according to the interests of the fellow, with the aim of obtaining a publication in an indexed journal.

3. Academic
Must participate in weekly trauma patient meetings, weekly pre-operative and post-operative patient meeting. Weekly participation in the interdisciplinary spine meeting as a participant or speaker, participation as a speaker or assistant in the biweekly pelvic ring meeting. Participation in the preparation of AOSpine events such as hospital based or webinars. Seminar preparation is also required for undergraduate students. Every week Wednesday is dedicated to research duties.

4. Other activities
The fellow is required to take a weekend availability per month for evaluation of patients hospitalized by the service.

5. Evaluation
Written or oral evaluations may be performed, in addition to the evaluation of academic presentations and case presentations.
The daily schedule is from 6:30 AM to 04:00 PM on average on consultation days, on surgery days it can be extended according to the surgical program.