Hospital Italiano de Buenos Aires—Buenos Aires, Argentina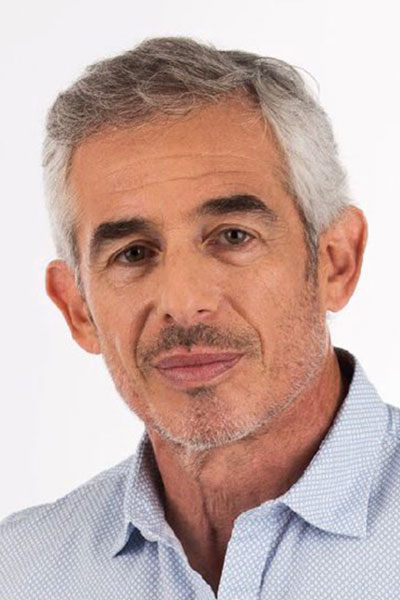 Team members:
Dr. Carlos Sola
Dr. Gonzalo Kido
Center description:
The spine sector is part of the "Carlos E. Ottolenghi" Orthopedics Institute of the 'Hospital Italiano de Buenos Aires'. Our service is a leading spine center in Argentina and Latin America. The staff members are high-qualified, internationally trained, and recognized spine surgeons with over 30 years of experience. Many highly qualified professionals developed skills and training in our service and are leading surgeons nowadays.
Currently, the Department of Orthopedic and Traumatology is integrated by more than 20 staff members who are leading surgeons in Argentina and world-renowned leaders. Regarding the spine center, there are five members of the Argentine Spine Society.
Our service usually performs more than 800 clinic attendances per month and around 350 to 400 surgeries per year. This extensive surgical training provides fellows the opportunity to learn about a variety of spinal conditions, including degenerative, tumoral, infectious, traumatic, and adult deformity pathologies treated by open traditional and MISS surgery.
It is worth mentioning that our service has a classroom provided with the elements for teaching practice.
Since 1990 this program has trained academic and clinical leaders in the fi eld of spinal surgery. The training focuses on extensive clinical, surgical and academic experience related to the care and treatment of all aspects of spinal pathology. It would be an honor to become an AO spine referral center again.
Most frequent pathologies:
Degenerative
Procedures
340 per year
Degenerative: 100 per year

Deformity: 100 per year

Trauma: 80 per year

Tumor: 30 per year

Infection: 30 per year
Associate
Language requirements
English, Spanish
Vacancies per year
Associate: 2 per year
Fellowship Start
June-July
Special requirements
Complete residency in ortho or neuro, RCP training, sanitary requirements may vary
Program characteristic
Objectives
Attend the surgical treatment of high, moderate, and low complexity pathologies
Diagnosis and treatment of highly complex spine pathologies
Adequate understanding of spine imaging studies (X-rays, CT scan, MRI)
Surgical treatment of moderate and high complexity pathologies
Follow-up of operated patients
Development of an active academic role through lectures and presentations
Perform active research activities: One research article per year as an author.
Clinical practice
Integrate and apply knowledge, clinical and surgical skills, and professional attitudes in the provision of patient-centered care with adult spinal pathology within an ethical framework.
Research
The fellow must actively participate in at least one scientifi c clinical research work per year of training, following the methodological and ethical parameters that govern the Institution.
Academic
The professional will have access to academic training through a leading role in general and specialty conferences, discussion of scientifi c articles, practical workshops, and attendance at conferences and courses.
Evaluation
Work-based assessment. Direct Observation.
A six-month assessment of the fellow's skills will be carried out, observing their integral performance and evaluating their learning in the diff erent educational areas proposed. At the end of the rotation, an interview will be held with feedback and recommendations. Recovery alternatives will be analyzed if the performance achieved by the professional is not as expected.
Timetable:
Outpatient clinic 3 days a week, operating room 2-3 days a week, and a daily visit to the inpatient ward.