Hospital Israelita Albert Einstein—São Paulo, Brazil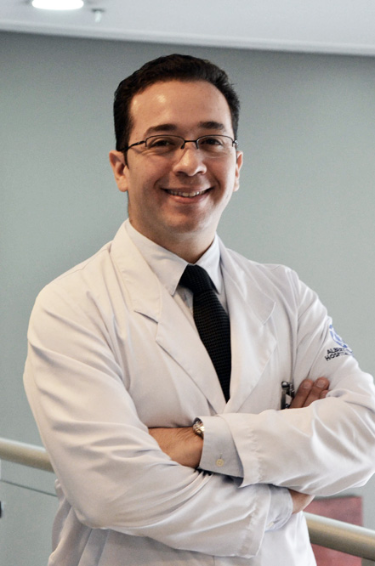 Team members:
Dr. Alexandre Sadao Iutaka
Dr. Délio Eulálio Martins
Dr. Guilherme Correa Meyer
Dr. Luciano Miller Reis Rodrigues
Dr. Marcelo Wajchenberg
Dr. Michel Kanas
Dr. Nelson Astur Neto
Dr. Alberto Gotfryd
Dr. Arthur Werner Poetscher
Dr. Eduardo Urbano da Silva
Dr. Felipe Jorge Oberg Feres
Dr. Hallim Feres
Dr. Jorge Roberto Pagura
Dr. Rafael Sugino
Center description:
Hospital Israelita Albert Einsteinis recognized as a top leader medical center in Latin America. Our Spine Team is part of the "Locomotor Department" and is composed by spine surgeons (Ortho and Neuro), Neurologists, Physiatrics, Pain Physicians, Physical Terapists and nurses. We are a trughly multidisciplinary team aiming to deliver the best practice in terms of diagnosis and management of spine conditions.
Most frequently pathologies:
Degenerative
Procedures:
434 per year
Degenerative: 350 per year

Deformity: 24 per year

Trauma: 24 per year

Infection: 12 per year

Tumor: 24 per year
Fellowship types:
Observership, Short-Term (1 month)
Language requirements:
English, Portuguese, Spanish
Vacancies per year:
Observership: 2 per year
Short-Term: 2 per year
Fellowship Start:
Observership: from March until November
Short-Term: from March until November
Special requirements:
Personal presentation to introduce yourself at the beginning of the program
Program characteristic:
Objectives
The participant must board certified by Orthopaedics ou Neurosurgical Society of his country.
In our Institution, the participant will observe different spine teams, incluindig direct contact with spine radiologists, physiatrist, pain specialists, neurosurgeons and orthopaedics.
Methodology
1. Clinical practice
Outpatient, spine meetings and surgeries.
2. Research
Patients data are sistematically recorded at our database. Fellows are encouraged to develop at least one clinical reseach during their fellowship period. The are epidemiologists, statistician and research advisors availabe at our institution who are able to assist on the research development.
3. Academic
weekly spine meetings
4. Other activities
Local congresses
5. Evaluation
There will be no local evaluation for AOSPINE fellows
Timetable
Full-time regime Monday to Friday from 07:00 AM to 07:00 PM