Mazumdar Shaw Cancer Center
Department of Head and Neck Surgical Oncology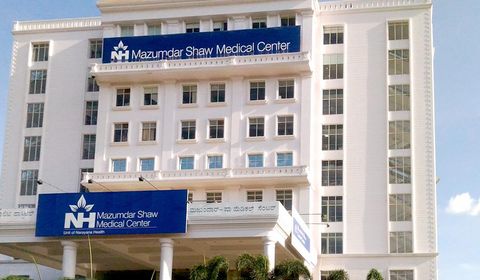 Contact Information
Mazumdar Shaw Cancer Center - Department of Head and Neck Surgical Oncology
Narayana Hrudayalaya Health City
Hosur Road, Bommasandra
Bangalore, 560099
India
---
Program Director: Dr Vijay Pillai, Consultant and Chief, Head and Neck Surgical Oncology
Surgeon(s) in charge of fellowship: Dr Vijay Pillai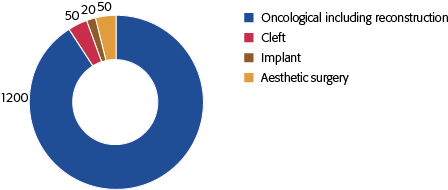 Operations assistance
Fellow can assist and scrub
Fields covered
Oncological cases including reconstruction
Other activities in the hospital
Scientific activities, Cleft and craniofacial surgery unit, microvascular laboratory, weekly multidisciplinary tumor board discussions, academic activities (seminars, case discussions, journal dubs), weekly grand rounds discussion with Memorial Sloan Kettering Cancer Center in New York, observership in the Department of Radiation Oncology / Palliative Care.
Language spoken
English
"I felt that all difficulties I used to face in head and neck oncology faded out and I remained with very good experience in dealing with oral and maxillofacial oncology cases."
Wael Ahmed Abdullah Telha,
AO CMF Fellowship program
The call for applications for the 2023 AO CMF fellowships is now closed.