AO VET NA Advanced Techniques in the Management of Small Animal Spinal Disorders
Apply the AO principles to small animal spinal surgery through small group case discussions and practical lab exercises with animal anatomical specimens
February 2-4, 2023, Las Vegas, Nevada
Description
This course will help participants apply the AO principles of anatomic reduction, stable fixation, atraumatic surgical technique and early, pain-free mobilization to small animal spinal surgery.
The course will be taught by experienced faculty from neurological and orthopedic spine surgery disciplines, with additional emphasis on imaging taught by a radiology faculty member.
The modular course format will focus on the spine patient as a conceptual case study along with practical laboratory exercises on canine cadavers and plastic bone models. Participants in small groups will rotate through each module and laboratory over the two-day period. Topics to be covered include:
Canine cervical and lumbosacral degenerative disease
Atlanto-axial disease/trauma
Cervical, thoracic, and lumbar trauma
Stabilization of all spinal levels
Each treatment presented (surgical or medical) will cite literature in the best evidenced-based fashion possible. Faculty will encourage all participants to be actively involved with the small group discussions to optimize course relevance and experience.
It will be assumed that course participants have some spine surgical experience, allowing active participation in both case discussions and performing routine surgical approaches in the practical lab.
Directly provided by AO North America.
Upon completion of this event, participants will be able to
Comprehend the principles of injury mechanisms and fracture classifications for the canine spine
Identify the anatomic and biomechanical issues in canine spinal fixation
Describe treatment options for surgical and non-surgical management of small animal spinal disorders
Apply skills developed in the practical exercises to surgical practice
Apply AO Principles to small animal spinal surgery

AO VET Principles in Small Animal Fracture Management course (for non-diplomates or residents), as familiarity with instrumentation and surgical techniques will be assumed.

ACVS or ACVIM neurology diplomates or small animal surgeons with an equivalent degree from other countries; veterinarians who have completed a small animal AO VET basic principles and advanced course.

Attendees should be familiar with the approaches to the canine spine and ventral slot/hemi-laminectomy techniques.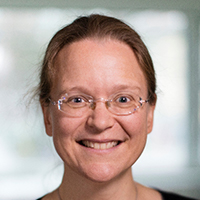 Bianca Hettlich, Dr. med. vet., DACVS, DECVS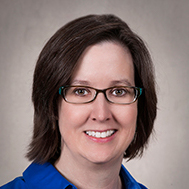 Sharon Kerwin, DVM, MS, DACVS, DACVIM
Register now for AO VET NA Advanced Techniques in the Management of Small Animal Spinal Disorders