AO VET NA Masters Course - Principles of Deformity Correction: Thoracic Limb
Learn the fundamental knowledge and skills related to canine forelimb alignment and apply those understandings in highly interactive laboratory experiences
November 2-4, 2022, Glendale, Arizona
Description
This course will provide participants with the fundamentals of understanding how to assess the alignment of the forelimb of the dog. These principles will then be applied to several conditions that arise from pathologic malalignment of the forelimb, such as growth disturbances, angular limb deformation, and joint incongruity.

Participants will learn a variety of pre-operative assessments and operative techniques in a highly interactive environment.
Learning will be delivered through
Hands-on laboratory experiences
Software-based planning sessions
Lectures
Workbook exercises
Directly provided by AO North America.
Upon completion of this event, participants will be able to
Assess the limb alignment of the thoracic limb (both normal and abnormal) in the dog
Utilize the determined limb alignment to document and define any malalignment or deformity present
Use the map of documented malalignments to develop a pre-surgical plan for correction

AO VET Principles in Small Animal Fracture Management course, as familiarity with instrumentation and techniques will be assumed.

Veterinary residents and practicing veterinarians.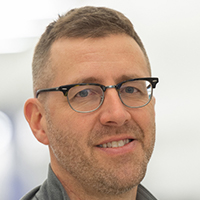 Derek Fox, DVM, PhD, DACVS
University of Missouri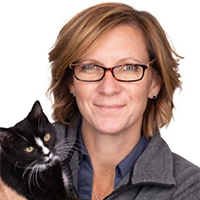 Gayle Jaeger, DVM, MSpVM, DACVS
Pet Emergency Treatment and Specialties
Register now for AO VET NA Masters Course - Principles of Deformity Correction: Thoracic Limb