AO CMF NA Course—Orthognathic Surgery: Current Trends and Clinical Perspectives
Investigate the evolution of orthognathic principles and practices and explore recent advances in the field that may help you treat challenging clinical problems more effectively
Feb 25-26, 2023, Washington, District of Columbia
Description
During this courset, participants will investigate the evolution of orthognathic principles and practices, exploring recent advances in the field that may help the clinician more effectively treat challenging clinical problems.

Key topics to be covered during the symposium include utilizing coordinated comprehensive treatment planning—between the orthodontist and the orthognathic surgeon—to help improve patient outcomes and decrease complications.

If you wish to expand your knowledge and skills through hands-on applications of orthognathic techniques, you can register for the new, optional half-day workshop occurring the final day of the Symposium, Sunday, February 26, 2023. This workshop will include additional small group discussions along with an orthognathic practical dry lab where participants will work on a bone model and apply patient specific implants.
Learning will be delivered through
Lectures
Small group discussions
Half-day workshop
Small group discussions
Hands-on dry lab
Directly provided by AO North America.
Upon completion of this event, participants will be able to
Identify advances and techniques in orthognathic surgery practice that contribute to functional and aesthetic improvement for patients
Describe prevailing approaches to both routine and complex orthognathic clinical care problems
Recognize the factors involved in a calculated treatment plan for orthognathic patients to achieve a predictable outcome including a thorough evaluation, proper diagnosis, and setting realistic expectations
Utilize an interdisciplinary approach in the evaluation and treatment of patients with dentofacial deformities

Attending physicians, surgeons, dentists, and residents in oral and maxillofacial, otolaryngology - head and neck, plastic surgery, and orthodontics.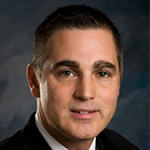 Alan Herford, DDS, MD, FACS
Loma Linda University School of Dentistry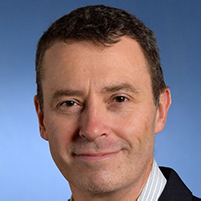 Richard Hopper, MD, MS
University of Washington
Sherard Tatum, MD, FAAP, FACS
S.U.N.Y. Upstate Medical University