Efficacy of multimodal intra-operative neuromonitoring in spine surgery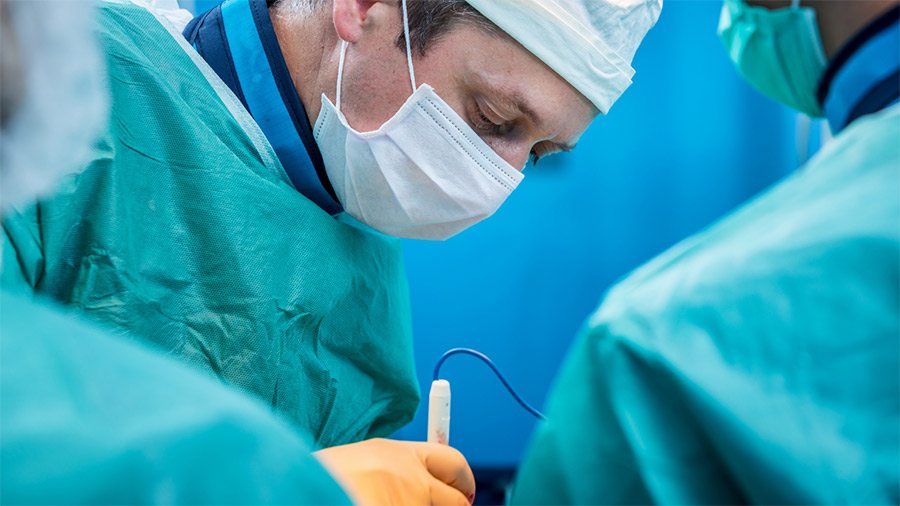 Written and edited by Nida Fatima, MD and Jakob Bower.
Multimodal Intra-operative Neuromonitoring (MIONM) is commonly used to monitor the functional and structural integrity of the spinal cord during spine surgery, giving it both diagnostic and prognostic utility. Spine surgery involves extensive soft tissue, bone, and neural manipulation, potentially increasing the risk of injury to the spinal cord, nerves, and surrounding neurovascular structures 1,2. With various spine correction techniques, nerve injury may occur, causing post-operative weakness or sensory changes. MIONM helps avoid these injuries by providing critical information on changes in the patient's state as soon as they are detected.
Bello et al 3 presents an example of an MIONM alert in their article on multimodal intraoperative neurophysiological monitoring during positioning of patient prior to cervical spine surgery (shown below).
MIONM in the form of motor-evoked potentials (MEPs), somatosensory-evoked potentials (SSEP), and electromyography (EMG), has played a significant role in minimizing iatrogenic neurological injuries by providing surgeons with real-time feedback. Potential changes in MEP, SSEP, or EMG, can inform surgeons on the need for intra-operative interventions to mitigate or reverse observed changes 2.
Charalampidis A et al, 4 in their article on the use of intraoperative neurophysiological monitoring in spine surgery, presents an interesting case showing a good clinical outcome achieved using MIONM.
The intra-operative preservation of functional integrity of neural structures requires multidisciplinary coordination among operating surgeons, neuroanesthesia, and neuro-physiological monitoring teams 5,6. Real-time intraoperative monitoring provides continuous surveillance for impending injury and can be tailored to the specific operation to prevent neurological deficits. Hence, the permutation of the MIONM alerts serve as a surrogate marker for determining functional outcome in various spine surgeries 5 and a notification for interventions to reverse deleterious MIONM changes.
A study on the usefulness of external anal sphincter (EAS) EMG recording for intraoperative neuromonitoring of sacral roots (Sindou M et al 7) recommends EMG recording of the EAS as shown in the image below:
Multimodal intraoperative neuromonitoring alerts provide extremely valuable information in terms of safety and degree of correction following spine surgery. However, further prospective studies are needed to identify the diagnostic and prognostic value of MIONM alerts in spinal surgeries.
References:
Auerbach JD, Lenke LG, Bridwell KH, et al. Major Complications and Comparison Between 3-Column Osteotomy Techniques in 105 Consecutive Spinal Deformity Procedures. Spine (Phila Pa 1976). 2012. doi:10.1097/brs.0b013e31824fffde

Lau D, Dalle Ore CL, Reid P, et al. Utility of neuromonitoring during lumbar pedicle subtraction osteotomy for adult spinal deformity. J Neurosurg Spine. 2019:1-11. doi:10.3171/2019.3.SPINE181409

Bello JP, Pérez-Lorensu PJ, Roldán-Delgado H, Brage L, Rocha V, Hernández-Hernández V, Dóniz A, García-Marín V. Role of multimodal intraoperative neurophysiological monitoring during positioning of patient prior to cervical spine surgery. Clinical Neurophysiology. 2015 Jun 1;126(6):1264-70.

Charalampidis A, Jiang F, Wilson JR, Badhiwala JH, Brodke DS, Fehlings MG. The use of intraoperative neurophysiological monitoring in spine surgery. Global spine journal. 2020 Jan;10(1_suppl):104S-14S.

Gonzalez AA, Jeyanandarajan D, Hansen C, Zada G, Hsieh PC. Intraoperative neurophysiological monitoring during spine surgery: a review. Neurosurg Focus. 2009. doi:10.3171/2009.8.focus09150

Pajewski TN, Arlet V, Phillips LH. Current approach on spinal cord monitoring: The point of view of the neurologist, the anesthesiologist and the spine surgeon. In: European Spine Journal. ; 2007. doi:10.1007/s00586-007-0419-6

Sindou M, Joud A, Georgoulis G. Usefulness of external anal sphincter EMG recording for intraoperative neuromonitoring of the sacral roots—a prospective study in dorsal rhizotomy. Acta Neurochirurgica. 2021 Feb;163(2):479-87.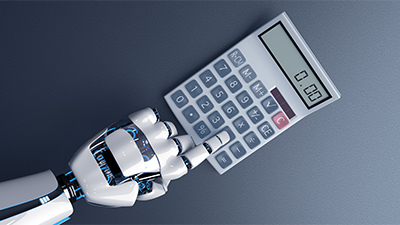 Degenerative Spondylolisthesis: Web-Based Calculators and Outcomes
Introducing important tools that can be used to manage the condition and predict patient outcomes
Robotic Surgery and Legal Complications Podcast
Medical attorney Timothy Linkous discusses legal and ethical implications of hot topics in spine surgery with host Nida Fatima, MD