AO Technical Commission Experts Symposia
Where outstanding minds come together in a robust process to improve available treatments.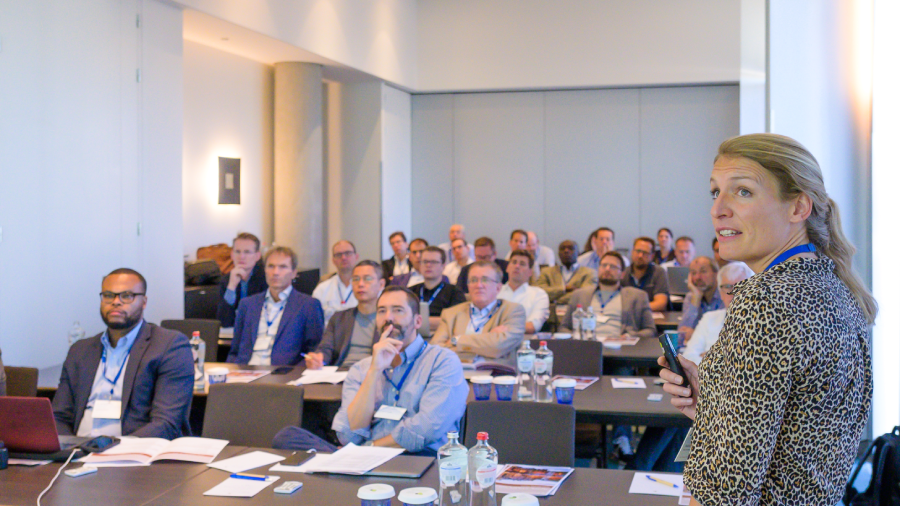 The Experts Symposia of the AO Technical Commission (AO TC) are well-established events to foster exchange among surgeons and representatives of our industrial partners with the overall goal to improve patient treatment. It is essential to review the clinical performance of implants, instruments, and the surgical techniques. Open and straightforward discussions are fundamental for identifying potential device improvements and refinements of surgical procedures. Consequently, the symposium format is fundamental in fulfilling the AO TC quality assurance mandate for newly developed devices when they become available for surgeons. The symposia have proven to be invaluable for defining the remaining unmet clinical need that is not yet addressed by existing solutions. This type of information is imperative to justify the initiation of new development projects, which makes the Experts Symposia highly appealing to our industrial partners. The information exchange at the symposia is strictly confidential.
The experiences over the past few years have reinforced the benefits of inviting experienced surgeons of all age groups to the symposia. While the more senior surgeons are familiar with the development history of implants and instruments as they became available, younger surgeons may be more apt to think out of the box. Since the initiation of the AO TC Experts Symposia in 2006 about 920 surgeons have participated and consequently, this AO TC network is rapidly expanding.
4th AO TC Trauma Experts Symposium (Latin America), Brazil
The Fourth AO TC Trauma Experts Symposium (Latin America) was held on March 6–7, 2020, in Rio de Janeiro, Brazil. It was chaired by P Barbosa and was attended by Twenty-seven Latin American surgeons from 12 countries.
The symposium program covered the following topics:
Infection
Calcaneus fractures
Ankle
Proximal femur in Oestoporotic bone
Nonunion
In the session on proximal femoral fractures, the discussion was mainly about how augmentation in nail fixation can improve clinical results. P Barbosa shared his tips and tricks to facilitate reduction (see also the Meet the Experts Video here).
The winner of the contest for the most interesting case presentation was Emilio Fantin who shared a femoral nonunion case after intramedullary nailing, which he managed by increasing the stability at the nonunion site with an intracortical percutaneous compressive screw.
The next Latin America symposium will take place in March 2022, in Buenos Aires, Argentina, and will be chaired by Jorge Barla.
14th European AOTK Experts Symposium, Germany
The annual European AO TC Experts Symposium was held on October 11–12, 2019, in Berlin, Germany. The symposium was chaired by U Stöckle and M Raschke and was attended by 30 surgeons from 16 European countries.
The program was divided into four sessions:
Humeral shaft fractures
AO Technical Commission report on new structure and recent innovations
Complex tibia plateau fractures
Peri-implant infections
The special session on infection was chosen to emphasize the global need for better diagnostic methods and treatment algorithms for fracture-related infections, and was an opportunity to present the most recent achievements of the Anti-Infection Global Expert Committee.
Frank Beeres was honored for the most interesting case presentation of the symposium which was related to the treatment of a complex proximal tibia plateau fracture.
The 15th AO TC Trauma Experts Symposium Europe will be chaired by M Raschke. Due to COVID-19, more information will follow at a later stage.
6th US AOTK Experts Symposium, USA
Every 2 years there is a trauma-related AO TC Experts Symposium in the United States. The Symposium held on September 13-14, 2019, in San Francisco, was chaired by M Lee and was attended by 45 participants.
The symposium program consisted of five sessions:
Complex and atypical plateau fractures: do we need special implants or approaches?
Displaced and unstable femoral neck fractures: is there a length stable implant solution?
Distal femoral fixation: are there new solutions or needs?
Syndesmosis reduction and fixation: 'have we reached consensus?'
"My novel solution to a difficult problem / unusual new techniques or implants I am trying / implants that need improvement"
The session "My novel solution to a difficult problem / unusual new technique or implants I am trying / implants that need improvement" was an excellent opportunity for participants to present their innovative solutions for difficult clinical problems. Such an open forum fosters out-of-the box thinking across anatomical regions that could trigger new implant and instrument developments. The session on femoral neck fractures was an opportunity to analyze in clinical case discussions the performance of the Femoral Neck System from DePuy Synthes that was launched in 2017.
The case winner was Brett Crist (University of Missouri, Columbia, US) with his case about young femoral neck fractures.
The 7th AO TC Trauma Experts Symposium North America will be held in Los Angeles in 2021, and will be chaired by C Finkemeier.
13th Asia Pacific AOTK Experts Symposium, Malaysia
Chaired by MK Wong in Kuala Lumpur, Malaysia, on 28 March 2019, nine faculty from six countries in the Asia Pacific region and one from Switzerland led 34 participants from ten countries through the event.
During four lively sessions, 17 cases were discussed, and the
winning case presentation was given by Chen Xiadong, from Shanghai, China, in Session 3 – Treatment of Osteonecrosis of the Femoral Head in Young Adults.
The AO Technical Commission invites the winner to take part in the next Lower Extremity Expert Group Meeting.
One participant, Toni San Juan from the Philippines, said "it was a great learning opportunity and a chance to catch up with old friends, and make new ones as well."
The one-day event featured a special session led by Theddy Slongo, who gave a presentation on MAXFRAME System Software. This session was warmly received, and drew more attendees than had originally signed up for the session.
"Surgery is not just about inserting implants, it's also about surgical techniques and finesse in fracture reduction, temporary fixation, and final fixation. This is where new and cutting-edge techniques are showcased, subjected to group discussion, and then adopted across continents" said Chair MK Wong.
The 14th AO TC Trauma Experts Symposium Asia Pacific will be chaired by JK Oh. Due to COVID-19, more information will follow at a later stage.
3rd Latin America AOTK Experts Symposium, Panama
R Pesantez successfully chaired the 3rd AOTK Latin America Experts Symposium in Panama City, which attracted 25 participants.
The program was varied and divided into five sessions. Each session was presented by a different member of the carefully selected regional faculty and included discussions on:
External Fixation
Geriatric Pelvis and Acetabulum fractures
Tibial Platea Fractures
Periprosthetic fractures of the femur
and challenges in proximal femoral nailing/role of augmentation
Faculty encouraged interaction amongst the participants and involved several case discussions. Many interesting conclusions were reached at the end of each session regarding the remaining clinical need in specific areas of fracture fixation.  Participants completed the two-day event with important learnings; including the following highlights:
A combination of locking plate and intramedullary device when fixing periprosthetic fractures seems to be a favorable option amongst many surgeons.
Fibular osteotomies in combination with the use of flexible plates is a common approach in Latin America when fixing posterolateral tibial plateau fractures.
The approach to fixing pelvic fractures could differ according to the mechanism of injury.
Every external fixator system has its own application.
The AOTK would like to thank all faculty and participants who attended at this event and would like to congratulate Fabio A  Suarez Romero and Renny A Cardenas Quintero for winning their case presentations in External Fixation and Challenges in Proximal Femoral Nailing/Role Augmentation.
12th Asia Pacific AOTK Experts Symposium, China
In conjunction with the AOTrauma Asia Pacific Current Concept Courses,  AOTK was proud to host the 12th Asia Pacific Experts Symposium in Hong Kong, China in May 2018.
The one-day Experts Symposium, Chaired by T Apivatthakakul, attracted around 50 participants and the program was divided into four sessions:
Periprosthetic Fractures at the Femur
Proximal Tibial Plateau Fractures – Implant Portfolio and Surgical Approaches
Femoral Neck Fractures
and Challenges in Subtrochanteric Fractures
Complete with an international faculty, the Experts Symposium successfully delivered a variety of topics along with case reviews provided by participants.
One of the prerequisites for attending is the participant's submission of a challenging clinical case in any of the Experts Symposium's clinical areas. Many exciting cases were received for this AOTK Experts Symposium.
We would like to congratulate Surasak Jitprapaikulsarn from Thailand for winning his case presentations in Proximal Tibial Plateau Fractures and Subtrochanteric Fractures.
13th European AOTK Experts Symposium, Germany
Chaired by P Rommens, the 13th European AOTK Experts Symposium was held at the Medical University Mainz, Germany in 2018.
During the one-and-a-half-day event, ten faculty from four countries and 43 participants from 20 countries took part in discussions and learned from each other.
A total of 27 cases have been presented in the four sessions:
Calcaneus: Open or minimal invasive?
Corrections of malalignment with external fixation
A traditional implant for revision surgery in proximal femur fractures
Double plating osteosynthesis on the distal femur
Max Hartel (Germany), was declared the winner for his presentation during the session on 'double plating osteosynthesis on the distal femur.'
The AOTK has now invited him to attend the next Lower Extremity Expert Group Meeting. The event is designed to attract surgeons from different stages in their careers, and appeals to both young, newly qualified health care professionals, and established leaders in their field.
Rommens and Giselheid Parent have hosted the AOTK European Experts Symposium for eight years, and this event was held in Mainz, their home city, as a gesture of thanks.
Next year the 14th European AOTK Experts Symposium will be held in Tuebingen, Germany on October 11 – 12 and chaired by Ulrich Stöckle und Dankward Höntzsch. Following this, starting in 2020, the Experts Symposium will travel to different destinations around Europe.
The AOTK would like to thank all participants and faculty who attended this excellent Experts Symposium. The output from the event will be developed into concrete results that will be shared with participants and the broader AOTK community.
2nd Spine AOTK Experts Symposium, Netherlands
Chaired by M Spruit, the program (held in Amsterdam on September 20 and 21, 2019) was divided into five sessions:
Surgical site infection in spine surgery
Degenerative lumbar discs and back pain
Lumbar spine revision surgery
Lumbar stenosis and spondylolithesis
Instrumentation of the osteoporotic spine
Each session consisted of an introduction to the subject by one of the faculty, followed by a case discussion using cases submitted by participants, and ended with a conclusion and clinical needs definition by the moderator.
The case winner was Chung Chek Wong with his case about instrumentation of the osteoporotic spine.
The 3rd AO TC Spine Experts Symposium will be held in September 2021 in Tokyo.
1st Spine AOTK Experts Symposium, Canada
The 1st Spine AOTK Experts Symposium, a one-and-a-half-day event held in Montreal, Canada in 2018, was chaired by M Spruit, attracted ten faculty from seven countries and 22 participants from 11 different countries, and was divided into five sessions with a total of thirty case presentations
Upper Cervical Fractures
Cervical Deformity
Adolescent Idiopathic Scoliosis
Anterior Deformity Correction
Early Onset Scoliosis
The winners of the case presentations were Qian Bangping from China for his case on cervical deformity and Moyo C Kruyt from the Netherlands for his case on early onset scoliosis.
During the discussions, participants and faculty uncovered some challenges for the AOTK and the industry, which the AOTK research community will work to address.
Building on the success of this event the second Spine AOTK Experts Symposium is being planned for fall, 2019 and it will be chaired by M Spruit.
AOTK thanks all attendees who made this first spine Experts Symposium a success.
1st CMF AOTK Experts Symposium, USA
The first AOTK CMF Experts Symposium was held on November 13–14, 2019, in Tampa, Florida, US. D Buchbinder chaired the symposium which was attended by 14 surgeons and 9 representatives from the industry.
The three symposium sessions focused on:
Patient specific orthognathic solutions
Patient specific solutions for orbit and midface reconstruction
Patient specific solutions for CMF reconstruction following ablative surgery
The participants exchanged their case experiences to discuss and to identify opportunities for improvement. Recent advances in digital planning and innovative approaches to design and to manufacture patient-specific surgical guides and implants allow that complex surgical procedures can be performed in a highly reproducible manner independent of the surgical experience. Although the costs that are currently associated with the use of patient-specific implants and cutting guides are high, there is a clear trend toward their increased use because of the high predictability and accuracy that can be achieved and the potential to reduce operating room time.
The case winner was Ruediger Zimmerer, with his case about bilateral TJR with counter-clockwise rotation in mandibular hypoplasia.
The 2nd AO TC CMF Experts Symposium will be chaired by D Buchbinder. Due to COVID-19, more information will follow at a later stage.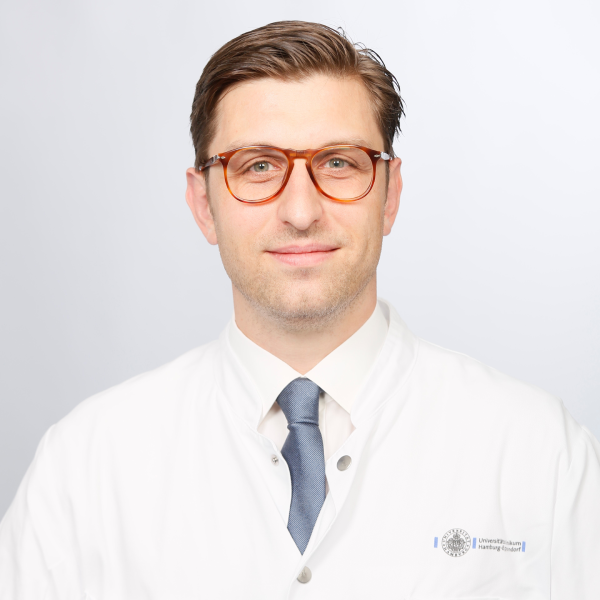 "Being involved in discussions at this expert level is very motivating and offers opportunities to develop and share my own problem-solving ideas. I felt that, right from the beginning, I was involved in the development process."
Maximilian Hartel, case presentation winner, AO Technical Commission Experts Symposium, Mainz, Germany, 2018
Challenging cases, clinical need, robust examination.
Since the first AO Technical Commission Experts Symposium was held in 2006, these events have come to be recognized as delivering a powerful impetus into the innovation development process.
You might be interested in